Reading Time:
5
minutes
When you have a killer resume, elite skills, a lifetime of experience that requires no on-the-job training, yet you're not people-oriented, where do you look for work?
If you're of the feline persuasion, look no further than "working cat" or "barn cat" programs. They help save lives of unadoptable cats by finding them alternative placements with a safe life-long living environment that includes food, water, and shelter, and limited human interaction. It's like a full-time job with room and board provided.
Candidates for working cat programs include feral cats, unsocialized cats, cats with litter box habits unsuitable for indoor living (barring medical reasons), and cats otherwise deemed "unadoptable" with unresolved behavioral problems who are often put on the euthanasia list at shelters.
Cats on the Job
"The most basic philosophy behind our APA! Barn Cat program is that all cats deserve a chance at their best life — even the ones who grew up without human socialization and don't want their lives to involve us. For those unsocialized cats who can't return to their territory due to habitat destruction, threats from unfriendly neighbors, regressive city ordinances, or anything in between, our Barn Cat program allows us to match them with new homes, watched over by understanding caretakers who provide food and shelter in exchange for a little pest control. Since 2009, our program has placed approximately 300 barn cats in new homes every year, meaning we're fast approaching our 3000th life saved by this program," says Kristen Hansen, cat program manager at Austin Pets Alive! in Austin, Texas.
Working cat programs have spawned feline social media stars and human-interest stories featuring felines on the job in wineries, breweries, nurseries, warehouses, and farms and ranches. They are serious business to the cats, their adopters, and the organizations who rescue and adopt out the cats. These cats provide 24/7/365 natural, eco-friendly pest-control service in a mutually beneficial relationship that harkens back to the early days of feline domestication.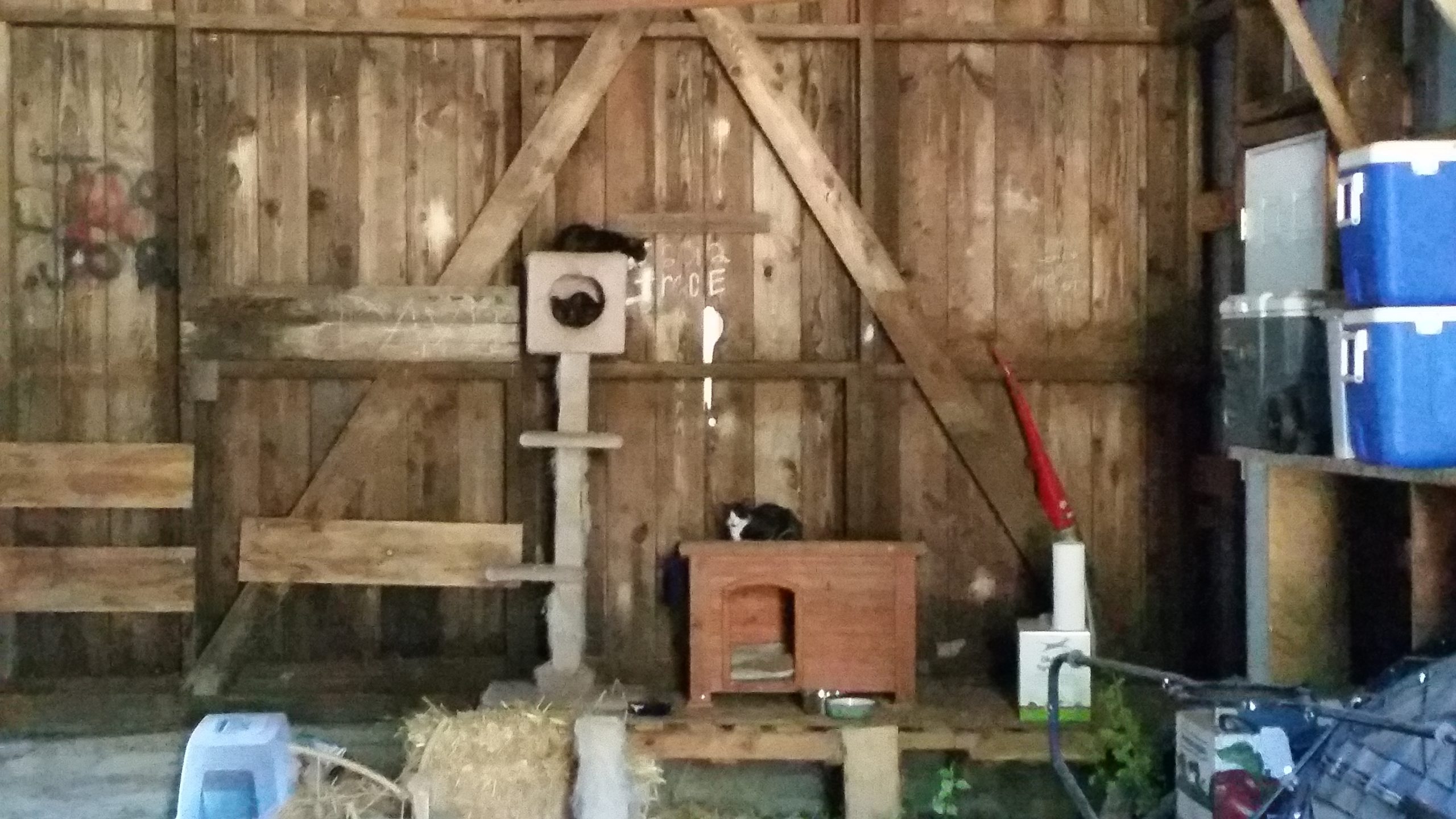 "Our 10 cats like to show off the work they do. In the mornings they bring us mice, rats, and gophers to the house," says Jim Horton, 82, still running horses on his horse farm in Nacogdoches, Tex.
Reuben and Rebecca were adopted out as working cats to a plant nursery through Meow Village's Barn Livin' is the Life For Me program in Portland, Ore. "Reuben and Rebecca had been found in a taped-closed cardboard box in a dumpster, but even after that they learned to trust humans again. Reuben now lives in the house and is the boss of the nursery. They are part of the approximately 3,100 cats delivered since Meow Village's beginning in 2010," says Leann Garrison, Meow Village volunteer. "We take cats from where they aren't wanted to where they are wanted."
Feline Labor Force
If you're interested in a working cat for your business or farm, contact your local shelter, read the FAQs on the website, and fill out an online questionnaire. You'll be matched with the best applicants for the job. Yes, applicants. Most programs adopt out in groups of two or more which helps the cats feel safe and secure and settle into the new surroundings more easily. Garrison says the only exception is if there is an existing barn cat and the adopter needs only one more. A representative may make on-site visits of the property or require a photo of the property where the cats will acclimate for three to four weeks before being allowed outside.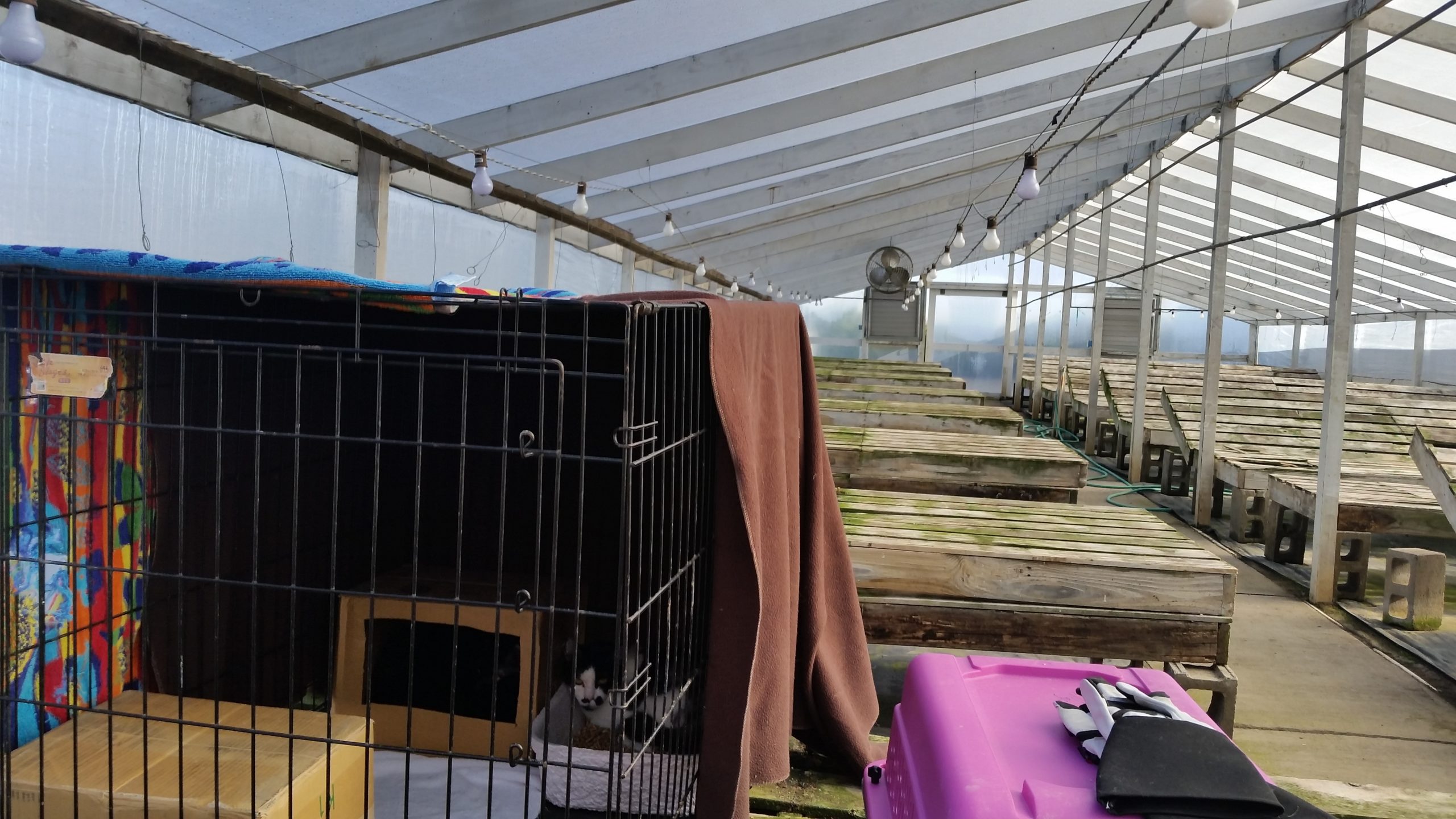 Working cats are spayed or neutered, vaccinated, treated for parasites and tested for diseases. Some may be microchipped and/or be ear-tipped. The cats arrive with supplies that may include crates or carriers, food, litter boxes, and litter for the acclimation period, blankets for inside the carriers or to cover them so the cats can feel secure inside. Garrison also provides lysine for a three-week acclimation period, which helps boost the cats' immune system during the stressful time adjusting to the new environment, diatomaceous earth for flea prevention, and a half case of canned food. "You want to spoil them a bit to make sure they know where the good food is," she says.
Adoption fees range from zero to a nominal amount that helps offset veterinary fees. "At APA! there is never any adoption fee for the adopters helping us save these frequently overlooked cats," says Hansen. The Meow Village adoption fee is $30 per cat. Garrison says in special situations, like trapping three cats, for example, the fee for third cat is waived so they can keep all three cats together.
While working cats may be considered unadoptable to a home setting, don't think they'll be placed just anywhere. The cats' welfare is paramount. Potential settings are vetted for the cats' safety. Unsafe areas include those that are close to busy roads, excessively noisy, or frequented by predators such as coyotes.
Adoptions are for the lifetime of the cat, not a temporary placement as a quick fix for pest control. "If the adoption does not work out for any reason, we always take our cats back with open arms," says Hansen.
Garrison says the same is true at Meow Village. "Every placement comes with a guarantee. We are always here for our cats–we have taken cats back, helped owners move their cats to new homes. We would much rather come and get them instead of them being left to fend for themselves."
Friends with Benefits
Potential adopters must agree to provide food, water, litter box, and shelter for protection from the elements and predators. The adopter must also provide an enclosed area of confinement for the acclimation period–ideally a staged release from the cage to a closed room for a few days before being released outside, says Garrison.
"I've got plenty of space, the cats are no trouble at all; they thrive if you give them a chance. I feed them once to twice a day, they have fresh water and a couple of buildings for them to find their comfortable spot in the summer and winter. They're healthy, happy, their coats are shiny, and their eyes are clear," says Horton.
Working cats fulfill a mutually beneficial need–a forever home with job security for pest patrol. Most barn cat adopters get an added benefit–feline friendship. The once fearful, unadoptable cats often become close companions with their human counterparts. This is true for Garrison and her own barn cat, Tucker, who's now an indoor cat. Horton says he can pick up every one of his cats and they often accompany him and his wife on walks in the woods to watch the deer.
Horton says, "Nature is the most beautiful thing to watch and all animals have their job. My deal is about helping things to live, including these cats."
This article was reviewed/edited by board-certified veterinary behaviorist Dr. Kenneth Martin and/or veterinary technician specialist in behavior Debbie Martin, LVT.
Ramona D. Marek, MS Ed, is an award-winning writer and 2017 recipient of the prestigious Fear Free Pets Award. She writes about pet care, health and behavior, and cats in the arts. She's also the author of "Cats for the GENIUS." Her feline muses are Tsarevich Ivan, a joie de vivre silver tabby Siberian, and Natasha Fatale, a full-time diva dressed as an "anything but plain" brown tabby. You can read more about Ramona and her work at www.RamonaMarek.com.
Published January 13, 2020