Reading Time:
2
minutes
If your pet (or you) get stressed out when heading to the vet for vaccines, these five tips can help make the trip free of fear, anxiety, and stress for both of you.
1. Be an Example
Your pet is more likely to be calm if you are. If you're stressed out before the vaccination appointment, your pet will feel your anxiety. High-pitched praise and rushed demeanor can quickly transfer stress to your pet, so try to keep a soft, calm voice and give yourself plenty of time to get to the office.
2. Transport With Care
Condition your pet to car trips with short drives around the neighborhood. Provide positive reinforcement by rewarding good behavior with treats. Your pet's carrier should be sitting flat, preferably on the seat behind the passenger seat and covered with a towel to reduce stimuli. A non-slip surface in the carrier is crucial. Be sure large dogs are safely harnessed in the car as well. Stick to quiet, calming music, which some pets find soothing.
3. Take Advantage of Treats
Using treats to calm your furry friend may be more effective if he or she isn't visiting on a full stomach, so if medically appropriate give a very light meal the day of the visit and don't feed much several hours before the appointment. Fear Free Certified® veterinarians may use treats like peanut butter to soothe your dog during examinations or vaccine administrations.
4. Utilize Synthetic Pheromones
Calming pheromones can be applied to the towel or liner of your pet's carrier with a simple spray. Synthetic versions of natural chemicals may help soothe stressed pets; separate varieties are available for cats and dogs. Fear Free Certified veterinarians often continue the use of pheromones in their office and on their clothing.
5. Partner With Your Veterinarian
Communicating all questions and concerns to your veterinarian is the best way to ensure your pet receives quality care and has a comfortable experience every time.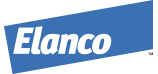 This article was reviewed/edited by board-certified veterinary behaviorist Dr. Kenneth Martin and/or veterinary technician specialist in behavior Debbie Martin, LVT.
Published July 29, 2019