Reading Time:
6
minutes
Global Pet Expo is the industry's annual showcase, highlighting new and innovative products for pet parents to both spoil their pets and improve their general wellbeing. With more than 300 new products featured this year, here are our favorites. Some are already available; others will roll out in the next few weeks.
For Any Pet
Paw Lift
The most innovative device at this year's show, this indoor mechanical lift is designed for pets with physical or mobility issues that make it difficult for them to negotiate stairs. It travels at a speed similar to that of human stair lifts, gliding smoothly along a rail with a special limit switch to ensure that the carriage comes to a soft stop. The Paw Lift has a battery backup in case of a power failure, that automatically engages to ensure uninterrupted operation. Available in one size. Carrier measures 36 inches long by 12 inches wide by 15 inches high. It's weight-tested to hold up to 75 pounds. $12,950. www.thepawlift.com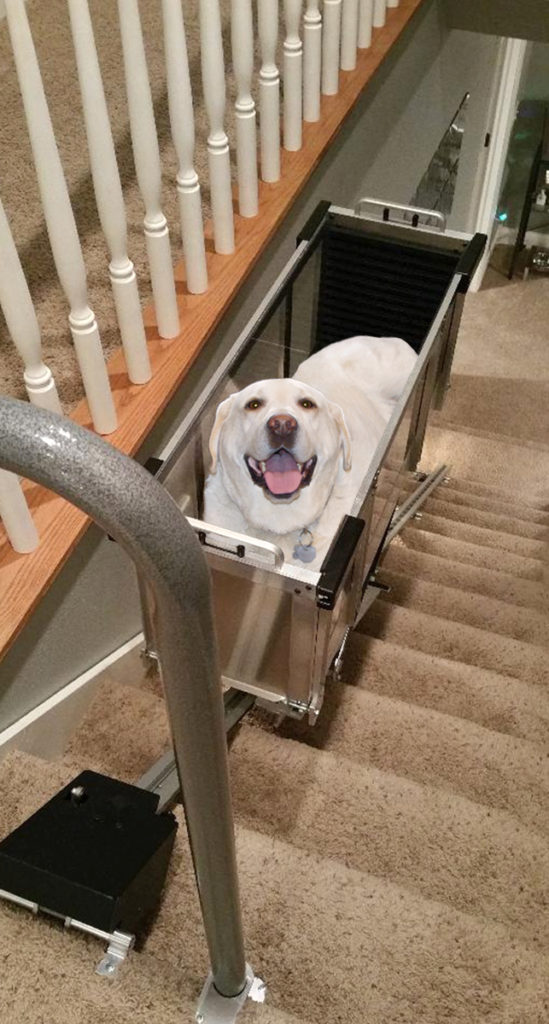 For Fabulous Felines
Tuna Delight
Oh yeah! Cats love tuna and they'll do somersaults for catnip. This plush "tuna can," plumped with their favorite 'nip, will keep them tossing, rolling, chasing, and happily stimulated. There is a sushi roll and some fun fish to fling, too. Kittybelles from Huxley and Kent. $4.99. https://huxleyandkent.com/amazon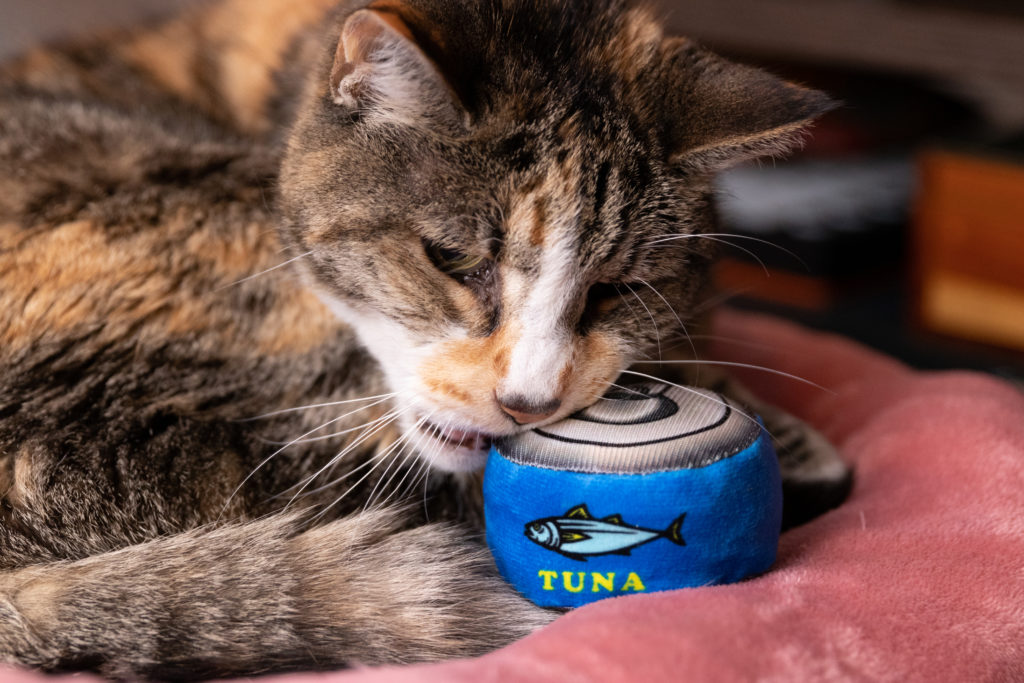 RompiCatz Adjustable Wand Toy
RompiCatz wands feature handmade critters on the end of a lightweight string that make realistic fluttery and wiggly movements enjoyed by discerning felines. New is the RompiCatz Adjustable String Wand, cleverly designed so it's possible to adjust the length of string for play and to pack the extra length away in the handle when not in use so it's not a safety hazard. Lightweight and ideal for cats who like to pick up a wand and bring it to their favorite person to engage in a game. $17 includes a bug accessory. Other attachments sold separately. www.rompicatz.com.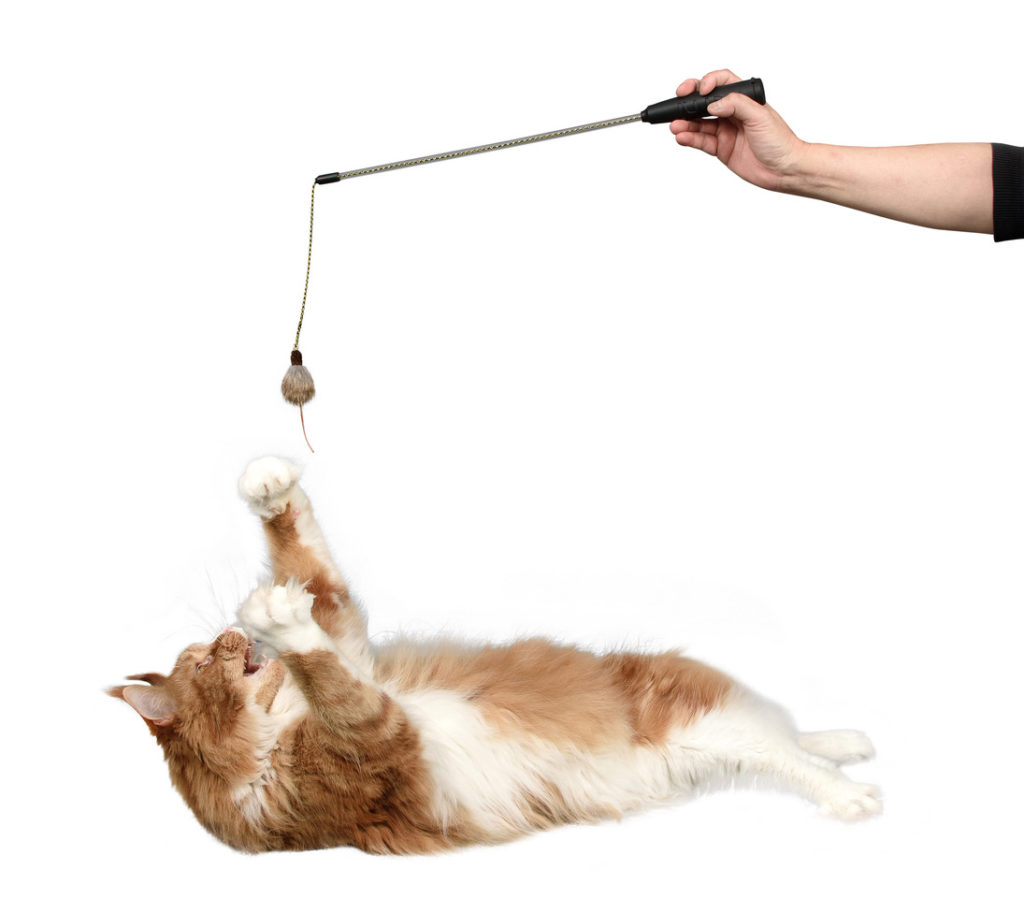 Catit Senses 2.0 Dome Game
The Dome is the latest in the range of Catit Senses 2.0 products designed to be mixed and matched, so you can create a playground and change your cat's play environment frequently to keep them interested. Large holes make it paw-safe and it has a swiveling plate that sends the ball rolling. It has a sensor to get the game in motion and reacts to manual engagement, too. Sturdy, easy to take apart and clean. BPA-free. $44.99. www.catit.com.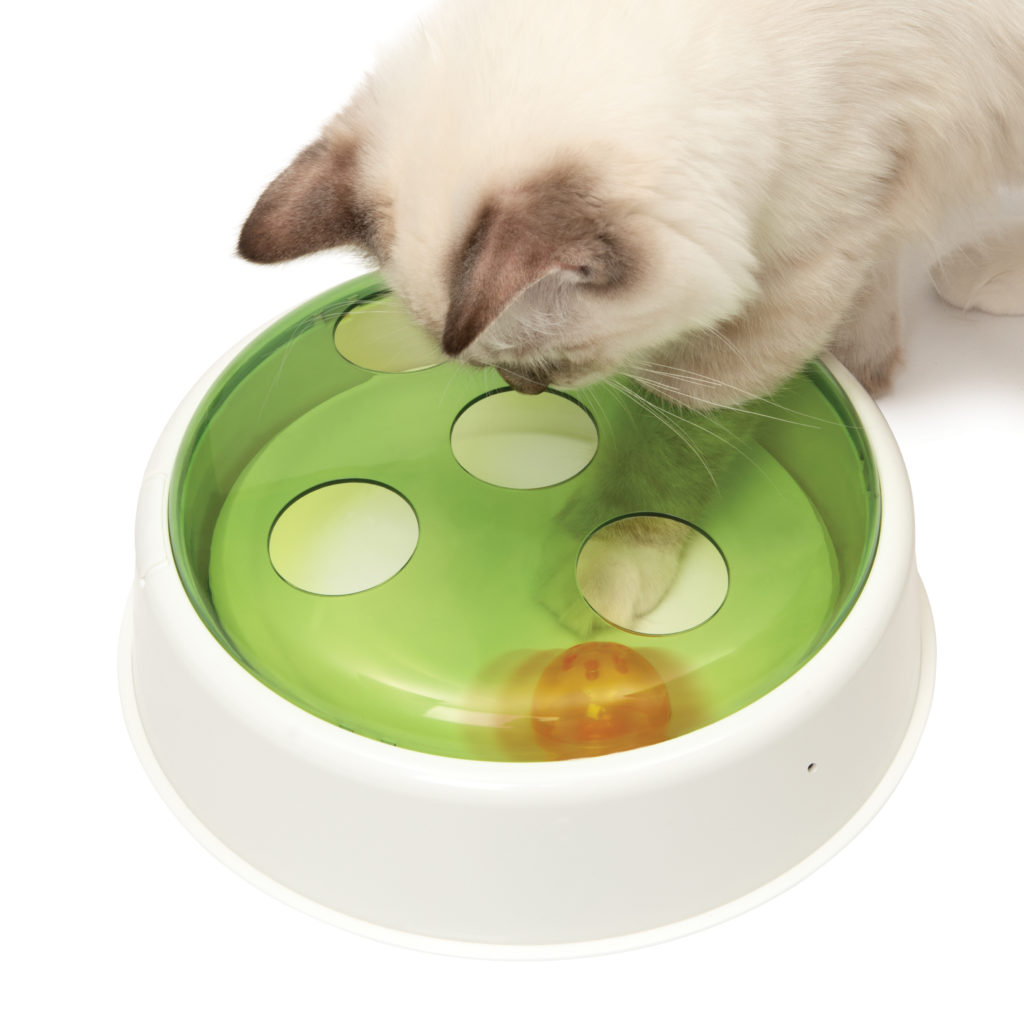 Sleepypod Martingale Cat Harness
Taking a cat for a walk is a great way for her to engage with nature. However, it's important that you feel secure that she cannot escape and run away. A harness and leash combo offers peace of mind. This soft, breathable mesh cat walking harness incorporates a gentle martingale cinching feature to help prevent escape from the harness. It adjusts at neck and chest for added comfort and security. Pair it with a six-foot Slim Leash and you are good to go. Available in five colors and three sizes. $26.99. Sleepypod Slim Leash $29.99. www.Sleepypod.com.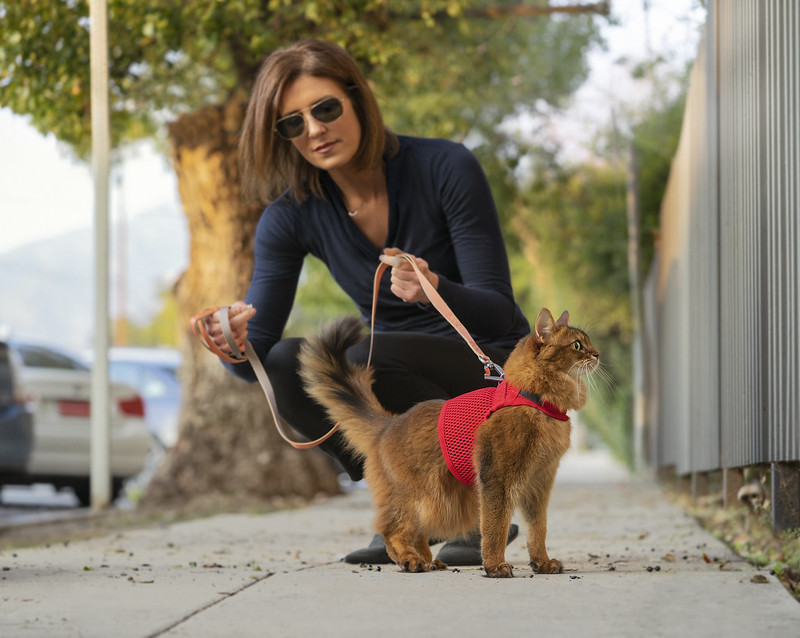 PetSafe Cat Corridor
The Cat Corridor is an interior door to give your kitty access to any room in the home and keep (larger) dogs and kids out. Ideal for private access to a litter box or food station. Made from high-quality plastic material, the Cat Corridor is simple to secure in place and comes with a template to cut a hole into a door. The cat door opening measures 7 1/2 inches wide by 7 11/16 inches high. Designed for cats weighing up to 20 pounds. $29.95. www.PetSafe.com.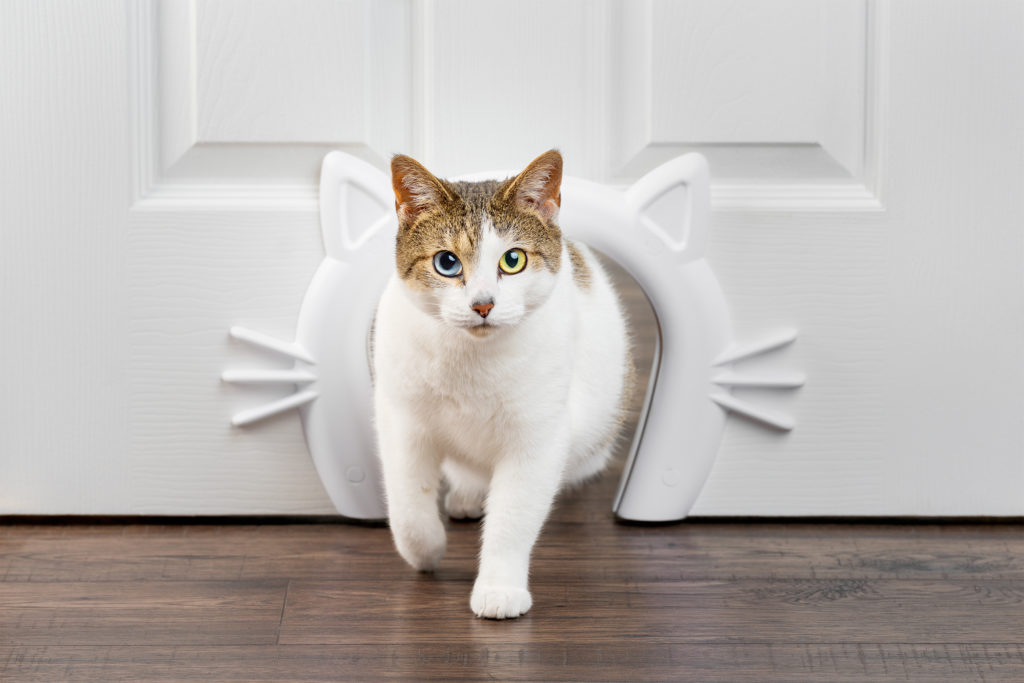 To Indulge Your Dog
Scratch Square
Who knew a canine mani-pedi could actually be fun? This interactive toy is an "emery board" that gently files a pet's nails during play. Ideal for dogs who squirm and freak out when they have to have their nails trimmed. Available in three sizes. Replaceable scratch pads sold separately in three different abrasions; Coarse (to trim), File (less abrasive to file and cap) and Smooth to support daily play (non-abrasive). From $24.99. Available from www.devora.us.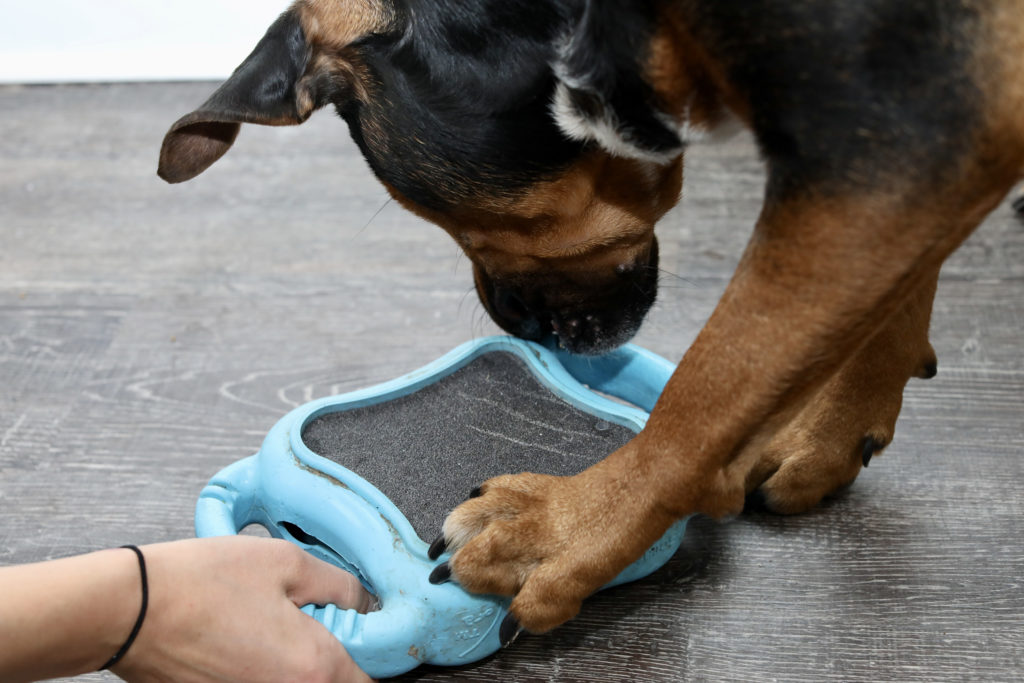 Tall Tails Crunch Bunch Collection
This fun collection is designed for sensory play as they squeak, crinkle, and crunch to keep dogs mentally, physically, and audibly stimulated. Different shapes include a shark, snake, gator, lobster, seal, and snapper fish. They are crafted with a plastic bottle inside and covered with a reinforced mesh fabric for durability and endless hours of fun. $18.99. www.talltailsdog.com. Check website for a store locator, too.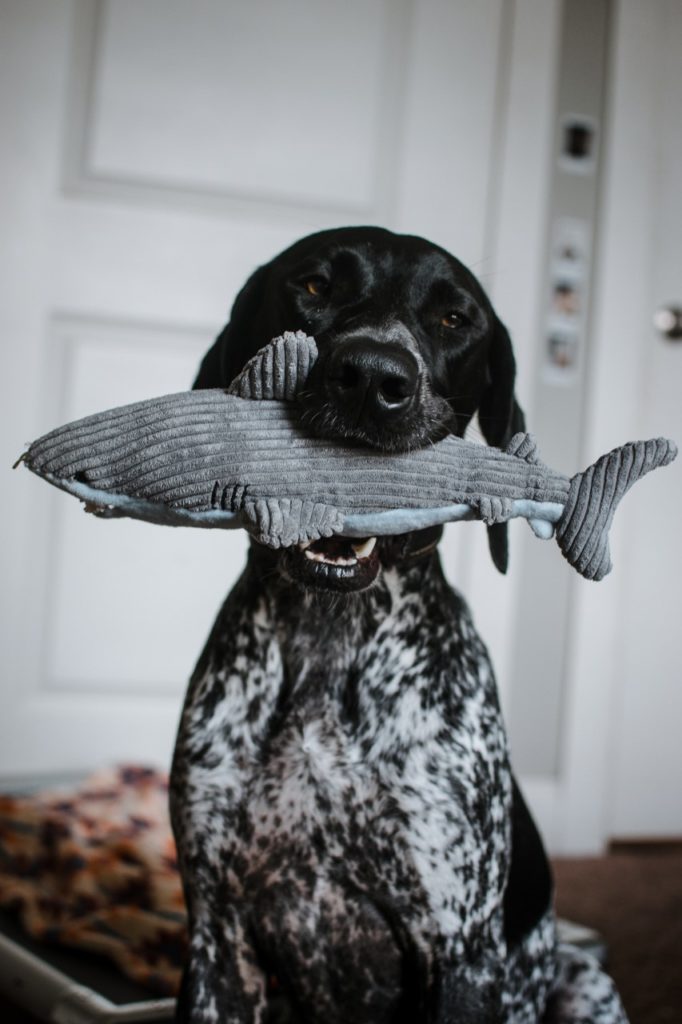 Rowdies
This toy has it all: a colorful fluffy exterior reinforced with a mesh backing for durability and, inside, a tough Zogoflex interior, making it a challenge for rowdy chewers. Meet Froid, Darby, Custer, Richey, and Geraldine, in quirky shapes and sizes starting at $18.95. Handmade in Montana. www.Westpaw.com.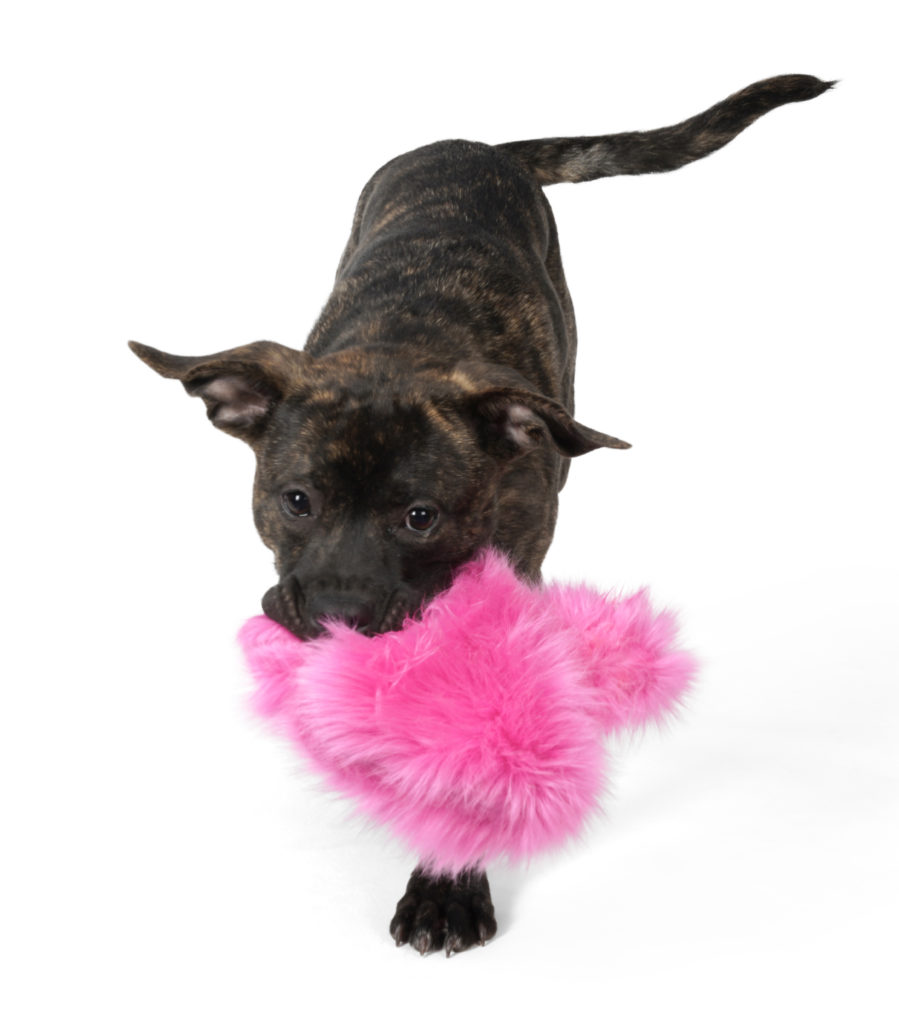 Chuckit Breathe Right Bumper
For energetic tuggers who never want playtime to end, the Breathe Right Bumper has a hollow, mesh-styled design that lets air pass through the toy into your dog's mouth helping to improve stamina and reduce downtime during an energetic play session. Two durable nylon straps on the ends turn it into a fun tug toy. Made from durable rubber, it's designed for both land or water play. From Chuckit. $12.99. www.amazon.com/Chuckit-Breathe-Right-Bumper/dp/B086H4SZ7Z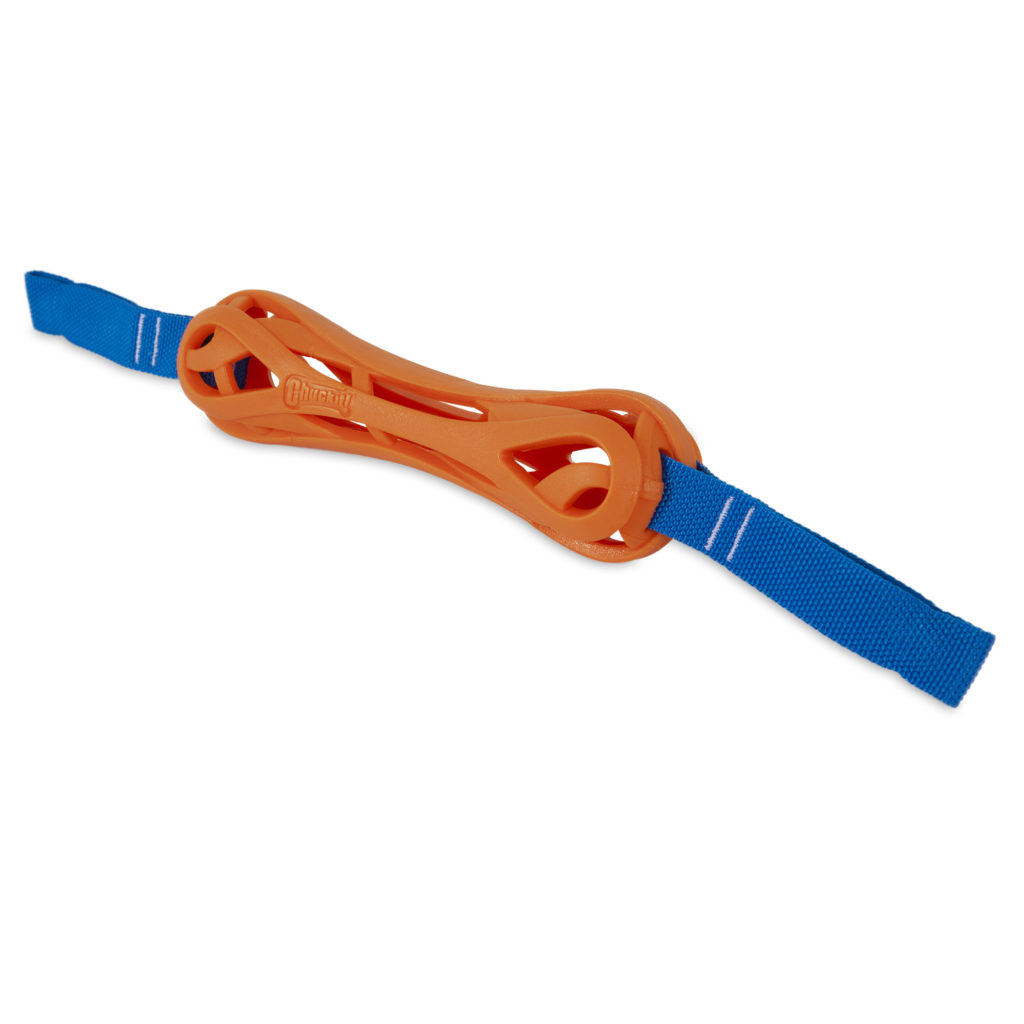 PupCloud Bed
Talking about sweet dreams on Cloud Nine! This patent-pending plush and supportive PupCloud bed is crafted with seven inches of pressure-relieving shredded memory foam, divided into three internal compartments. This unique design evenly distributes body weight and offers excellent all-around body support. Ideal for senior pets, not to mention any pooch looking for the ultimate comfort zone. The luxurious faux fur cover is removable and washable and treated for odor control. Available in one size (50 inches long by 32 inches wide by 7 inches high) in white or gray. $199. www.paw.com.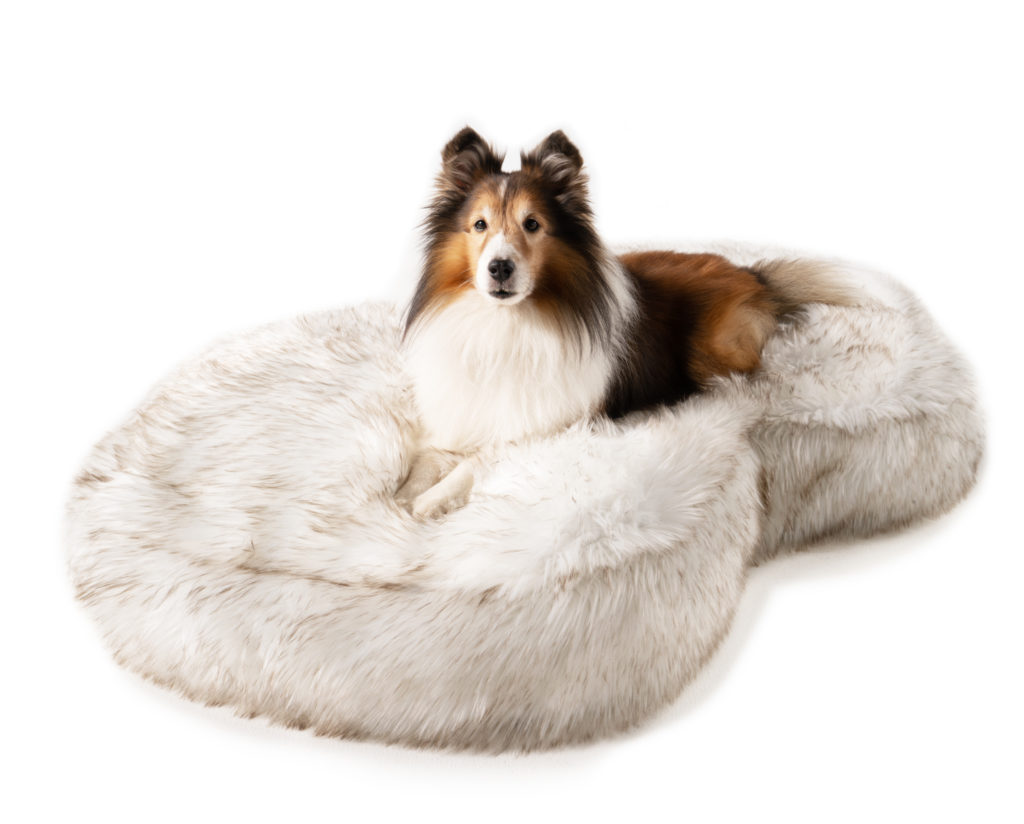 NYPD Traffic Vest
Your pooch doesn't have to be a New Yorker to wear this iconic visibility vest when stepping out and about in any neighborhood. This Royal Pets officially licensed outfit is one of several, including New York Fire and Police jackets. A percentage of each sale is donated to the New York Fire and Police departments. Available in all sizes from small through extra-large. $39. www.royalanimals.com/#/.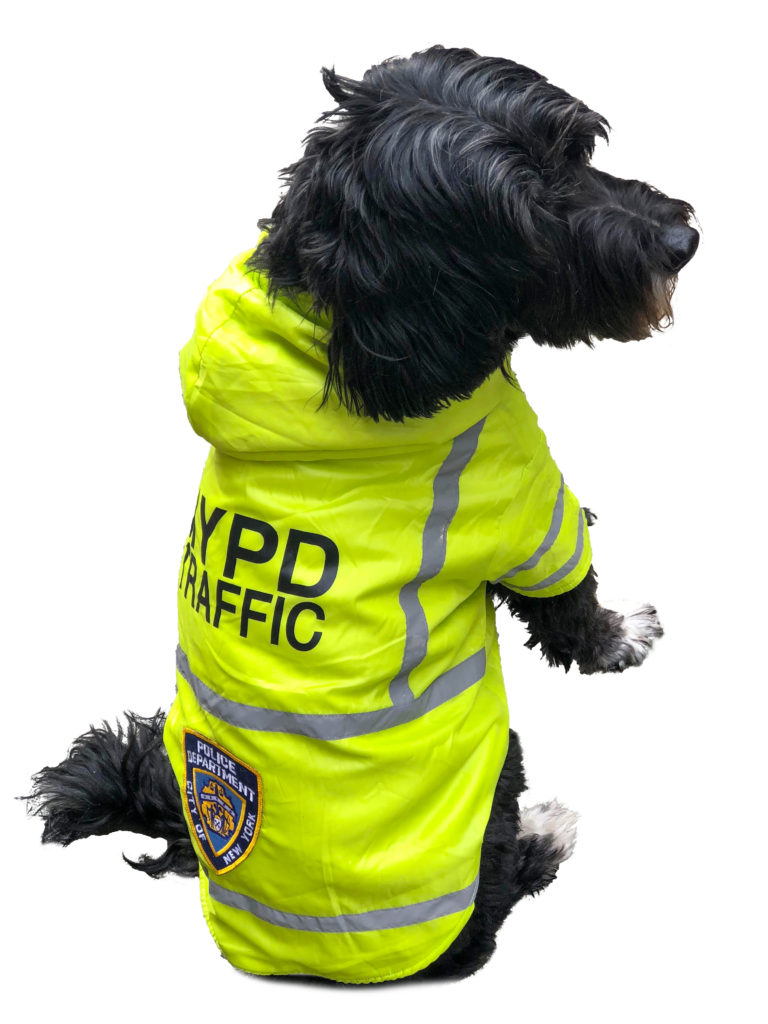 La-Z-Boy Sunny Outdoor Lounger
It's nearly summer and time to start thinking about relaxing on your patio furniture. Be sure to include your pooch. An elevated outdoor lounger allows air to flow freely and keeps pets cool in hot summer months. This woven resin wicker design has a rustproof aluminum frame and comes fully assembled, ready for your pooch to jump up and get comfortable. The snooze area is 28 inches by 20 inches. Overall dimensions are 34 inches by 21.5 inches by 12 inches. *Make a note to shop in May for this one. $299.99. www.Petmate.com.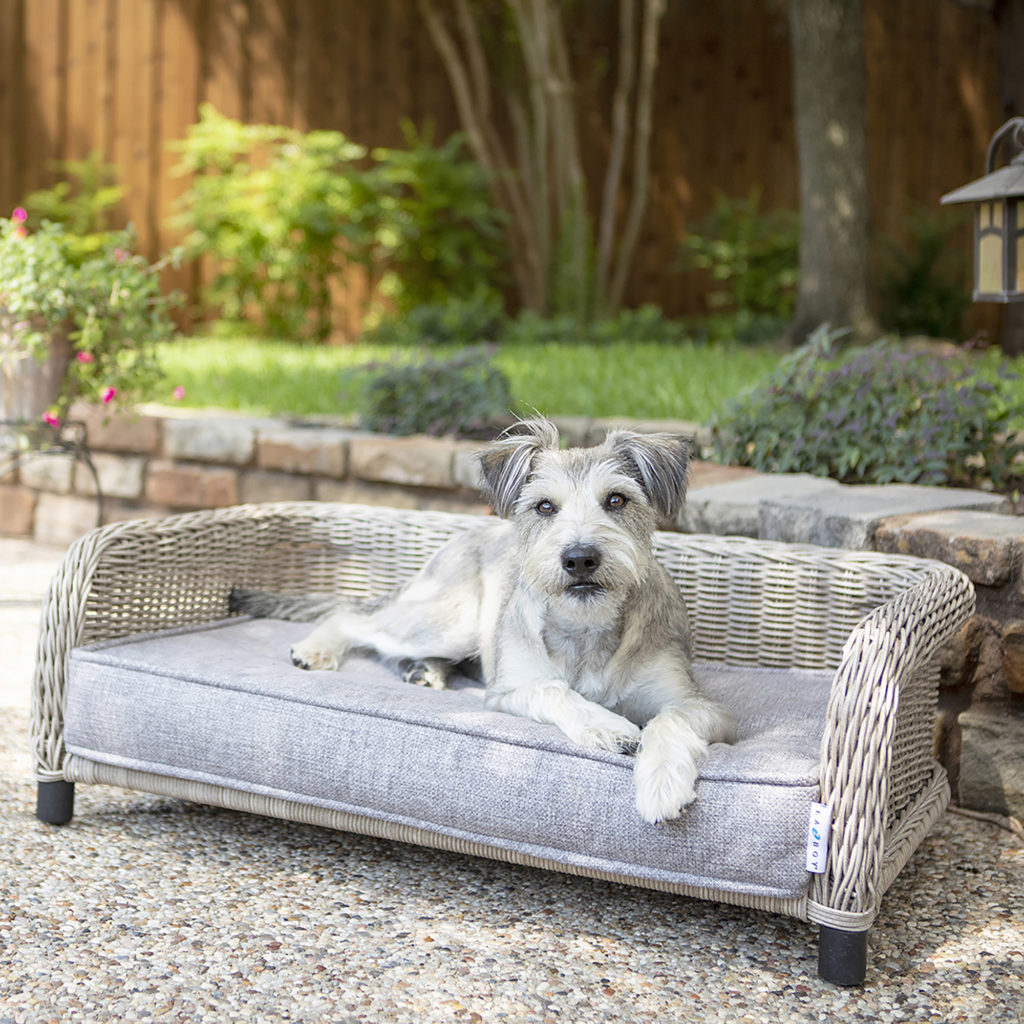 ParkLand Accessories
The stylish print on these accessories – collar, leash and harness — encapsulate the majestic landscapes of Utah's national parks with a hand-painted design that has been digitized onto a tough polyester fabric that is UV- and abrasion-resistant. The leash features both day and night vistas that complement all fur colors! Very trendy on dogs who enjoy hiking mountain trails. All items sold separately and available in all sizes. Collars range from $17.95; leash is $24.95; harnesses from $29.95. Wolfgang Man & Beast. www.wolfgangUSA.com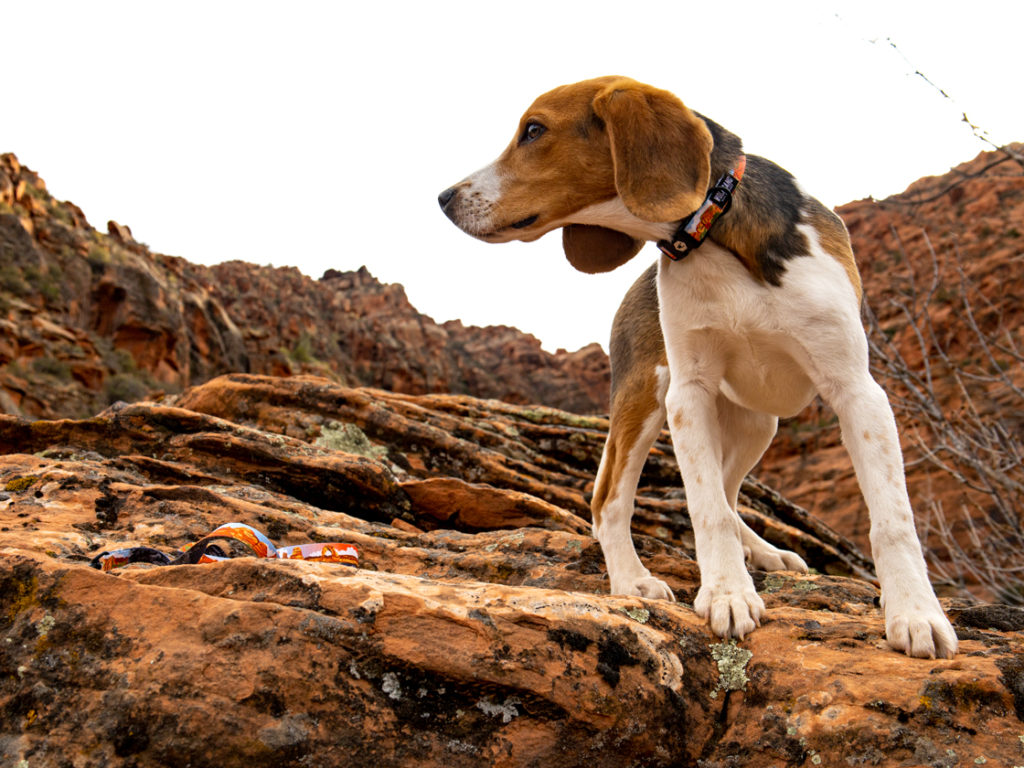 The Six Packers
Does your pooch have a Six Packer in his toy box? These Six Packers — an ape, a wolf, and a bull — with more fun characters in the pipeline, are durable but super-soft, ideal for medium-size and large dogs and puppies. Squeakers ramp up the fun. Collect them all. From PetSport $13.59. https://www.amazon.com/PetSport-Dashing-Six-Packer-Stuffed-Animals/dp/B07VKKVL4R/ref=sr_1_1?dchild=1&keywords=one+way+pet+six-packers+ape&qid=1617319552&sr=8-1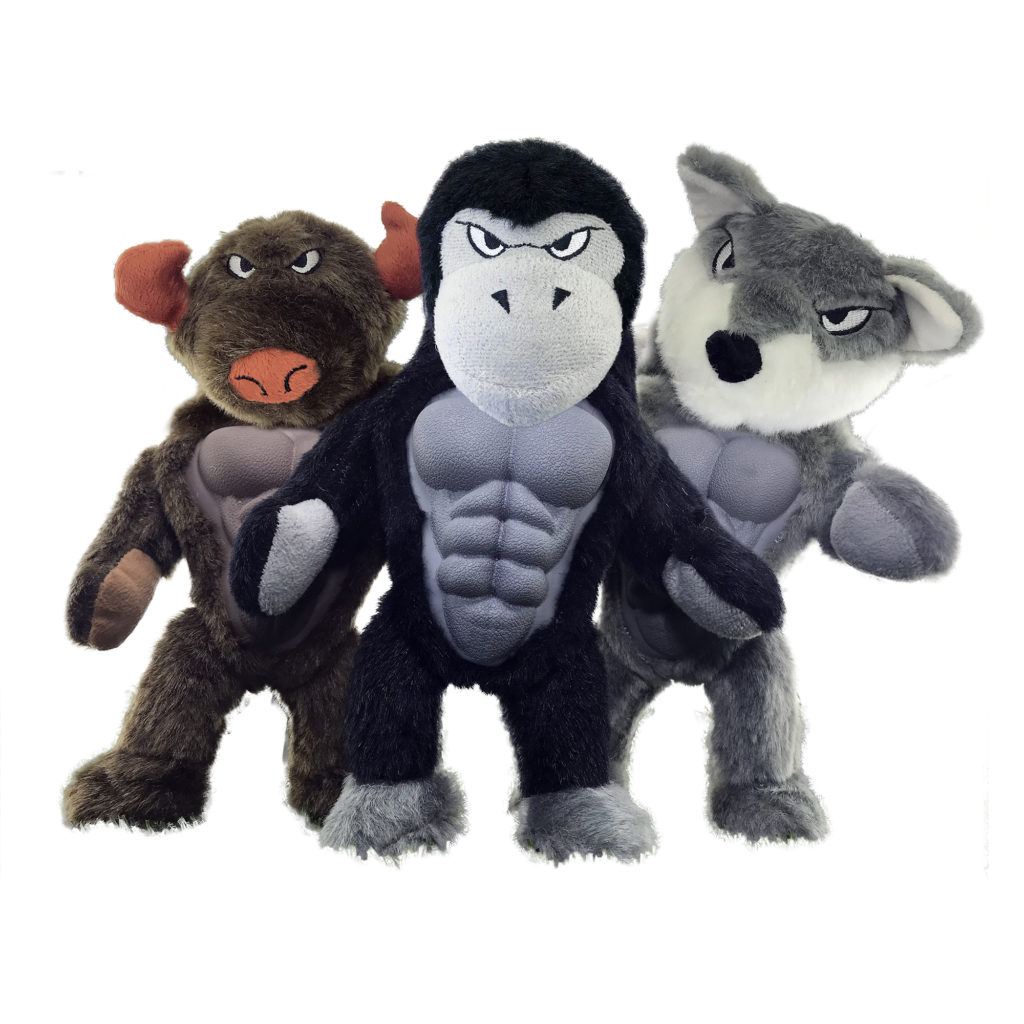 This article was reviewed/edited by board-certified veterinary behaviorist Dr. Kenneth Martin and/or veterinary technician specialist in behavior Debbie Martin, LVT.
Sandy Robins is an award-winning pet lifestyle journalist and author of For the Love of Cats, Fabulous Felines: Health and Beauty Secrets for the Pampered Cat, The Original Cat Bible, and Making the Most of All Nine Lives: The Extraordinary Life of Buffy The Cat.
---
Published April 12, 2021