Reading Time:
5
minutes
The Global Pet Expo trade show is a window on the pet world, showcasing new products for pet parents looking to offer their fur kids the latest in pet toys, travel, tech, treats, and more to enrich their lifestyles and enhance that wonderful human-animal bond. Here's a sneak peek at some of the best in show.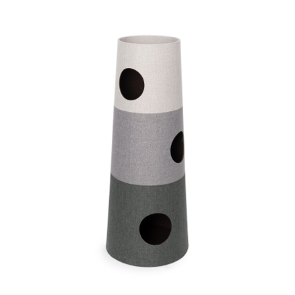 Catit Cat-Stacking Tower
No tools are required to stack this three-tiered tower for feline fun. When taken apart, individual sections make great hideaways placed around the home. There are platforms inside to perch on and places to climb to access the top padded perch. When stacked, sections can be rotated to change up the lookouts. Available in a square shape too. $199.99. www.usa.catit.com. (https://usa.catit.com/shop/catit-stacking-tower-round/).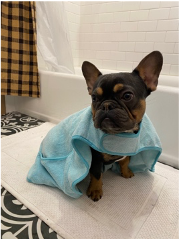 Tall Tails Aqua Cape Towel
Turn your dog into a super good dog at bath time. This absorbent doggie towel is designed as a cape closing around the neck to protect against those post-bath shakes that send water droplets everywhere. The cape has pockets to help pet parents keep it in place as they towel-dry an exuberant pooch. One color, one size – 27 in x 27 in. $26.99. https://www.talltailsdog.com/. (https://www.talltailsdog.com/aqua-cape-dog-towel.html).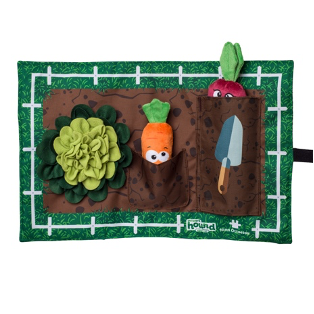 Garden Activity Puzzle Matz
Designed by famous dog puzzle designer Nina Ottosson, this non-slip water-resistant mat is easy to clean and offers dogs both mental and physical exercise. Once your dog has sniffed out the treats or kibble from the plush material, increase the challenge by placing food in the pockets and hiding them under an extra layer by stuffing in the carrot. For an even harder challenge, hide the tasty rewards under hook & loop closures. When not in use, the activity mat folds up for easy storage. Other designs available. $34.99. www.outwardhound.com. (https://outwardhound.com/activity-matz-garden-game-dog-puzzle-mat-multi/).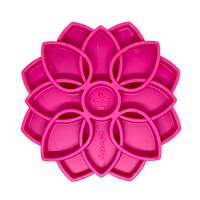 SodaPup Mandala Enrichment Slow Feeders
Slow feeders for dogs (they make them for cats too) are great for slowing down speed eaters. Some designs allow pet parents to get creative with meals and pets to work for all kinds of food and treat textures such as peanut butter, non-fat cream cheese and plain yogurt along with canned pumpkin and fresh fruits and veggies. This latest Mandala design features different heights and depths, imitating more natural eating conditions and putting a dog's natural foraging instincts to the test. It's ideal for flat-nosed breeds. In addition, slow feeders keep pets entertained and reduce separation anxiety when you have to leave them alone. They can be placed in the dishwasher. With so many fun designs and colors available, buy several so you can change up the puzzle-enrichment element daily. $16.99. www.sodapup.com (https://sodapup.com/products/new-mandala-design-etray-enrichment-tray-for-dogs).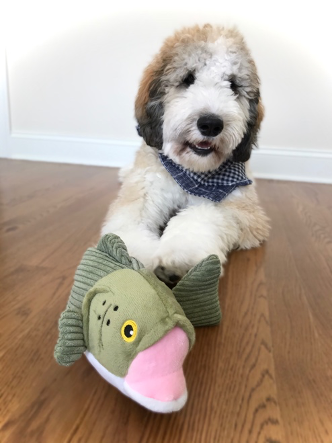 Twitchy Tails Animated Action Plush Toys
The five new toys in the Tall Tails lineup are animated and wriggle about when your dog bites down on the reinforced plush, instantly turning a soft comfort toy into action prey, bringing barks of delight. Choose from a large trout or bass, 14 inches, or the nine-inch squirrel, seagull, or crab. $22.99. www.Talltailsdog.com.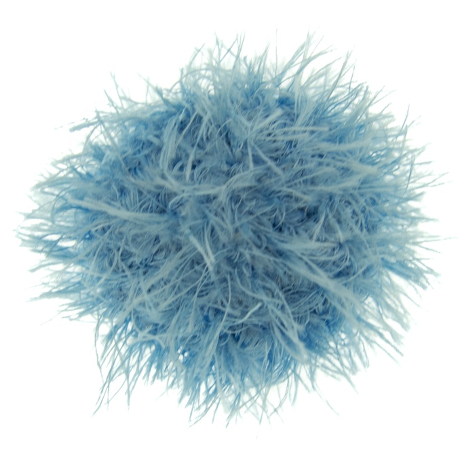 OoMaLoo Handmade Balls of Squeaky Fun
These handmade ball toys in bright fluffy colors are a hit with cats and small dogs. They can be carried about and roll in wacky ways. They are designed to provide soothing interaction with just a touch of noise, for sensitive pets. Each ball toy features a shaker function, making a soft rattle or shaking noise designed to keep your pet calm and avoid overstimulation. The furry portions are made from a high-quality non-shedding polyester fiber, which helps make them strong and long-lasting. In addition to standard balls, choose from a pink pig, teddy bear, ice cream cone, slice of watermelon, and other colors and shapes. The small cat balls are $4.99. Other toys are $10 and up. www.mendotapet.com. (https://www.mendotapet.com/collections/toys).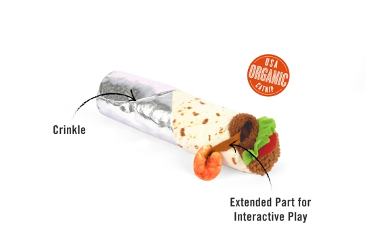 The P.L.A.Y Feline Frenzy Shrimp Purrito Kicker
The Shrimp Purrito toy entices inquisitive felines with crinkly ingredients, a surprise tuggable shrimp, and USDA-certified organic catnip sewn inside the fabric. There is a tuna baguette too. $10.50. www.petplay.com. (https://www.petplay.com/products/feline-frenzy-cat-kicker-toy-collection).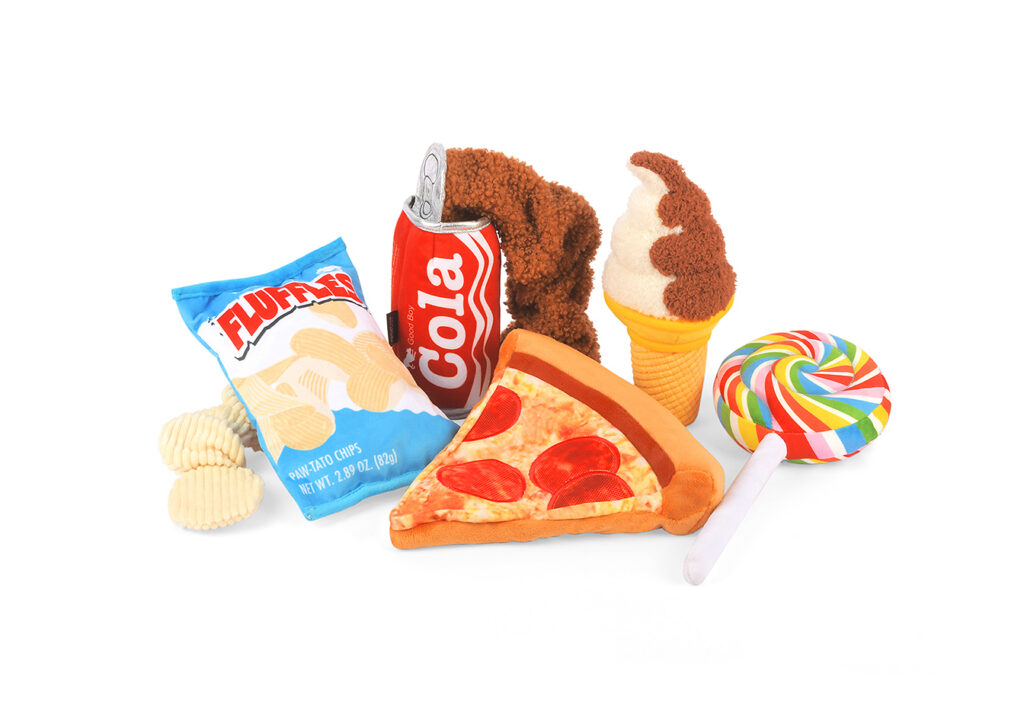 The P.L.A.Y Snack Attack Dog Toy Collection
All the junk food your dog drools over when you sit and eat on the couch is now available for doggie play fun. There's mouthwatering Puppy-roni Pizza, Fluffles Chips, a refreshing Good Boy Cola, a Swirls n Slobbers Soft Serve, and a Lollipup. The five-piece toy set is $55.90; individual toys range from $9.90 to $13.90. www.petplay.com ( https://www.petplay.com/products/snack-attack-collection )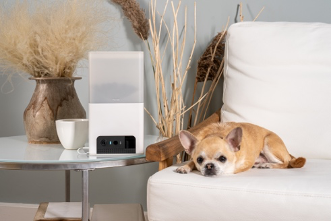 The Petcube Bites 2 Lite
This treat dispenser from Ukraine-based Petcube can be free-standing or wall-mounted to dispense treats whether you are at home or away, working in conjunction with a smartphone app. It's compatible with a variety of treat brands offering treats one-inch or less in size and dispenses one to three treats at a time. The built-in high-definition camera offers a 160-degree-angle view of your room to capture the fun, along with two-way audio and night vision. $99.95 from www.Petcube.com (https://petcube.com/bites-2-lite/).
This article was reviewed/edited by board-certified veterinary behaviorist Dr. Kenneth Martin and/or veterinary technician specialist in behavior Debbie Martin, LVT.
Sandy Robins is an award-winning pet lifestyle journalist and author of For the Love of Cats, Fabulous Felines: Health and Beauty Secrets for the Pampered Cat, The Original Cat Bible, and Making the Most of All Nine Lives: The Extraordinary Life of Buffy The Cat.
Published April 18, 2022