Reading Time:
3
minutes
When people don't leave situations of domestic violence, it's often because they fear for the welfare of their pets. Only 10 percent of shelters for victims of domestic violence have facilities that can accept pets as well as people, so women stay rather than risk harm coming to their pets. A 2021 report from the American Veterinary Medical Foundation (AVMF) found that 50 percent of women said they wouldn't consider leaving if they couldn't bring their animals, citing threats by the abuser to harm or kill the pets in retaliation. But some shelters are working to improve their odds.
Located in Las Vegas, The Shade Tree houses women and children who have made the decision to regain control of their lives after living with abuse. Next door is Noah's Animal House, a boarding kennel for their pets. Noah's provides safe housing for all kinds of animals.
"We average 20 to 25 pets but can handle as many as 36 here and 15 at our Reno location," says Staci Alonso, founder and board member at Noah's. "It's not just cats and dogs. We've had guinea pigs, a snake, turtles, a horse, and a tarantula, as well."
The pets are isolated for 72 hours, get a checkup, and are brought up to date on vaccinations as needed. As shown in the AVMF report, three-fourths of the respondents noted changes in their pet's behavior due to abuse or witnessing abuse, so pets are temperament tested, too. Abuse often begins with animals before escalating to family members. Dogs and cats feel the fear and trauma of never knowing if a hand is reaching out to pat or to hit, leaving them stressed and anxious in new situations.
Keeping Pets and People Safe and Happy
After the isolation period, dogs are kenneled with access to indoor/outdoor runs, cats have their own rooms, and other animals such as pocket pets have special living quarters. Outdoors, they play only with their families to rebuild the bond and restore trust. Being separated from other pets and people also reduces stress, avoids allergic reactions, and prevents possible fear triggers for residents without pets.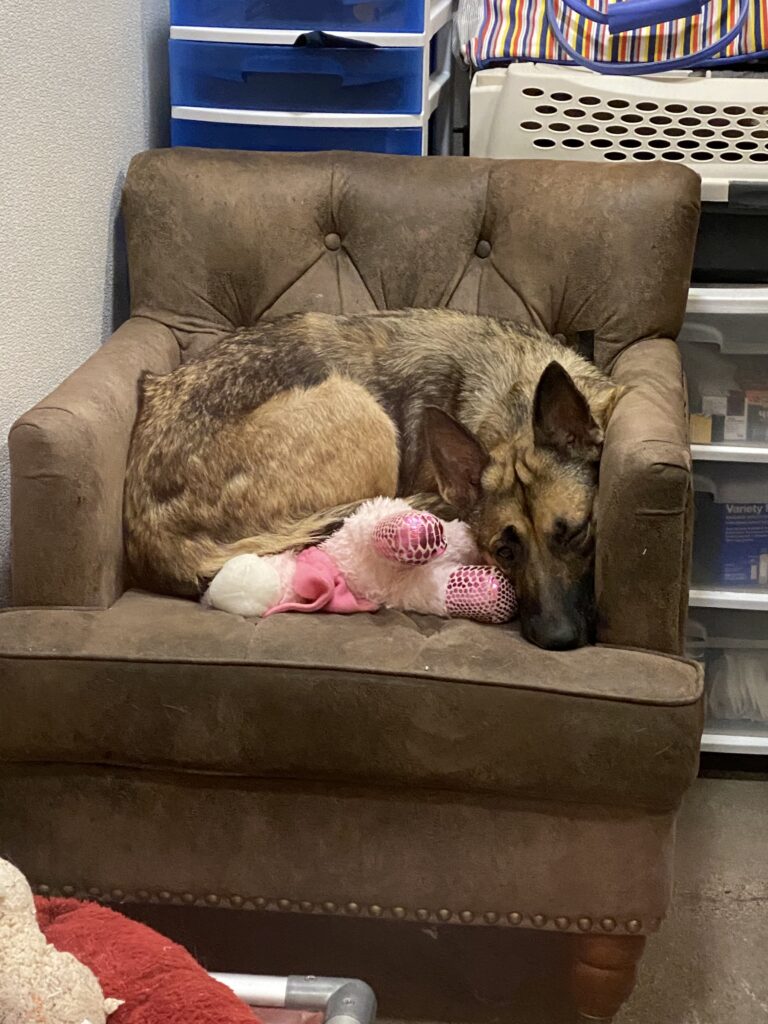 "Cuddle rooms provide a couch or comfy chairs, a television, and a sense of normalcy for both humans and pets," says Alonso. "They're popular as a place to relax and reconnect."
Fun With Fundraising
In addition to trying to make events such as holidays special, Noah's also has special events such as agility-type fun run fundraisers open to all. Pet owners pay to run an obstacle course with their dogs, all amid much laughter.
Thanks to grants from Purina, Bayer, Frontline, the federal government; publicity from CNN and other media outlets; and support from the Banfield Foundation, PetSmart Charities, and more, word is spreading about the importance of pet-friendly shelters.
Across the country, shelters find innovative ways to keep families intact. Off-site housing in individual apartments lets women transition to a job while living with their furry friends. Others, with only group housing available, make arrangements with local animal organizations. Domestic violence shelters are required to accept service animals under the Americans with Disabilities Act. With a doctor's note, some are able to accept emotional support animals.
Almost three-fourths of all households include a pet. The AVMF's report found that over 90 percent of women said their pet's emotional support and physical protection are significant in their ability to survive and heal. The number of domestic violence shelters able to offer pet services is climbing. And that's important.
Everyone, whether human or animal, deserves to live fear free.
Resources
If you or someone you love is being abused, call the National Domestic Violence Hotline 24/7 for support and resources at 1-800-799-SAFE (7233). Bilingual advocates are available.
Search for a safe place for family, pets included, at https://safeplaceforpets.org/ or check the Sheltering Animals and Families Together (SAF-T) list, which includes international locations. There's no guarantee a shelter can help; check to see availability and what pets are welcome. Some may take out-of-state residents. SAF-T understands concerns about confidentiality of shelter locations; listed shelters gave consent to be included. If you don't see a shelter in your area, contact your local shelter. https://saftprogram.org/pet-friendly-domestic-violence-shelters/ to see the full list.
This article was reviewed/edited by board-certified veterinary behaviorist Dr. Kenneth Martin and/or veterinary technician specialist in behavior Debbie Martin, LVT.
Sandra Murphy lives in St. Louis, Missouri, with Ozzie, a Westie-ish dog and Louie, a tuxedo cat. Both are ridiculously spoiled. She is a freelance writer about all animals, eco-friendly topics, and oddball notions. She's edited two fiction anthologies, A Murder of Crows, crime stories involving animals, and Peace, Love, and Crime: Crime Stories Inspired by the Music of the '60s. From Hay to Eternity: Ten Devilish Tales of Crime and Deception is a collection of her own stories.
Want to stay in the loop on the latest and greatest in keeping your pet happy and healthy? Sign up for our free newsletter by clicking here!
Published January 9, 2023