Reading Time:
4
minutes
We know how much our dogs make us happy and even laugh. And scientists confirm that snuggling with our dogs unleashes oxytocin, informally referred to as the cuddle chemical. Medical studies confirm again and again that hanging out with dogs can lower our blood pressure, reduce our stress levels, and boost our moods.
But when is the last time you made your dog happy or even laugh? Recent snowstorms, freezing temperatures and the ever-present pandemic can make it hard to smile these days, but by shifting your focus onto getting your dog to feel upbeat and even a little giddy, both of you will benefit in many healthy and happy ways.
Think about it. A happy dog is more apt to want to learn a new trick or try a new walking route or be calm during a veterinary exam.
Getting your dog to laugh, or at least crack a smile, can be easier than you think. Providing one-on-one uninterrupted attention can boost joy and confidence in your dog. And the great thing is that you don't need to invest a lot of money – just a little time.
For ideas on how to crank up the happiness in canines, I turned to a few very dog-dedicated pet experts. Let's start with Cara Armour, a certified professional dog trainer and dog agility instructor who lives in Bolton, Massachusetts, with three energetic Boxers named Debbie, Walter, and Phoenix.
When dumps of snow blanketed her backyard, she wasn't deterred from her ongoing mission to keep her Boxers happy. She simply turned on her snowblower and plowed paths so her dogs could romp, chase, and play without getting injured by trying to wade through deep snowdrifts.
"I feel that it is our duty to give our dogs moments to be dogs and to do something they choose that makes them happy," says Armour. "A big favorite for them is when I carve out figure-8s in the backyard so they can playfully chase each other without bumping into each other had I just carved out a large circle."
She also stops and acknowledges signals that her dogs are happy and want to share that emotion with her.
"When Debbie starts to get happy, her body gets jiggly and wiggling and then she will bring me a toy and make a 'woo woo' noise for me to signal it is play time," says Armour. "She will then put her body on me, kiss me, and smile to let me know she is happy."
Carol Bryant, immediate president of the Dog Writers Association of America and founder of the popular dog blog FidoseofReality, is very tuned into Dexter, her 12-year-old American Cocker Spaniel.
Through the years, she has worked his noodle to enable him to earn three American Kennel Club titles: Canine Good Citizen, Novice Trick Dog, and Intermediate Trick Dog.
"All three titles were achieved so I could keep him happy, engaged, and mentally stimulated," says Bryant.
Lately, she has been bringing out Dexter's smiles by making him her dance partner.
"Doggy dancing is a great workout for you and your pooch," she says, advising that you have your dog cleared for dance moves by your veterinarian before getting started. "I found that stringing together various trick dog commands into a dance routine three or four times a week from the comfort of our home has strengthened our bond. Dexter looks forward to the sessions like a dance pro now."
Life inside Larry Kay's home is never boring for Spider, a 7-year-old Australian Cattle Dog. Kay is a professional dog trainer and author of the best-seller Dog Tricks and Training. He and Spider also host the popular Dog Hugs show on Facebook that draws more than two million fans.
But when Kay first adopted Spider from a shelter, his first goal was to help Spider feel safe.
"When I first met Spider, he didn't smile at all and that was probably because he was twice adopted and returned back to the shelter where there was a 'three strikes and you're out' policy," he recalls. "I pulled him out off death row and started training him to do tricks."
He continues, "Today, what makes Spider smile the most are training and performing dog tricks. He smiles easily when he does his favorite tricks, such as putting his front paws up on a big exercise ball and rolling it or going back and forth on an agility course teeter-totter or running after Chuck-It balls."
I, too, am a major advocate for finding ways to get our canine pals to smile and laugh. In fact, I wrote a whole book dedicated to this. It's called Happy Dog, Happy You: Quick Tips for Building a Bond with Your Furry Friend. Here are some happy-making ideas for you to try on your dog:
It's okay to accept a sloppy kiss from your dog. She is showering you with affection and respect. She is telling you that you rock her world. So, wipe off the slobber later and give her this opportunity for joy.
Speak in an upbeat tone and share a favorite doggy joke. My terrier mix, Kona, never tires of me telling her the same corny joke: "What is a dog's favorite musical instrument? The trom-bone." She always responds with a wide-open grin and a little circle dance.
Treat your dog to a "howl-mark" moment by doing what I do with Kona a few times a day. When your dog is sitting next to you and gives you a soft-eyed look, take your open palm and touch your chest and then touch your dog's chest as you say, "From my heart to yours, I love you." Even if your dog doesn't know the words, she reads your meaning that she is much loved by you.
This article was reviewed/edited by board-certified veterinary behaviorist Dr. Kenneth Martin and/or veterinary technician specialist in behavior Debbie Martin, LVT.
Arden Moore is The Pet Health and Safety Coach. She is a best-selling author, radio show host, in-demand speaker and master certified pet first aid/CPR instructor who travels the country teaching with Pet Safety Dog Kona and Pet Safety Cat Casey. Learn more at WWW.ARDENMOORE.COM and WWW.FACEBOOK.COM/ARDENMOORE.
This post is brought to you by our corporate program member, Elanco, the maker of ULTRA Vaccines.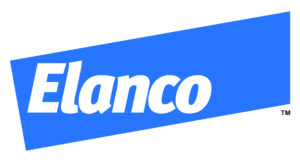 Elanco, and the diagonal bar logo are trademarks of Elanco or its affiliates. ©2021 Elanco or its affiliates.

PM-US-21-0725
Published March 3, 2021