Reading Time:
3
minutes
The most wonderful time of the year is finally here. The holidays bring festive decorations, bustling preparations, celebrations … and too often, stress. While we worry about how to get everything done or how to adjust our plans to the challenges of the past year, we can't forget to care for our beloved pets.
The holidays can be as stressful for pets as they are for people. While they don't have to stay up late wrapping presents or sending out cards, the hustle and bustle – and our own stress – can make them anxious.
Dogs and cats don't like change, so increased activity around the house, from deliveries to socially distanced visitors, disrupts their normal routines. We might sing or play loud music while trimming a tree or hanging decorations. In my home, we tend to pop champagne, which we've learned scares our little poodle Peach, who scurries to her crate for comfort. There's no joy in seeing a dog cower during what's supposed to be a happy occasion, of course.
So how can we make the holidays less stressful for our pets?
Maintain a routine as much as possible. If your cat enjoys sitting on your lap while you drink your morning coffee, continue that tradition even if you feel like you don't have time. And for goodness sake, keep mealtime the same.
Create a safe space. If you're entertaining, keep in mind that dogs might seem like party animals, but sometimes they're happier in a quiet room or behind a gate where children can't tug on them. With a favorite crate, couch or bed and an enrichment toy like a puzzle feeder, dogs can celebrate in canine style. Instead of having to run and hide, cats can prefer to stay in a room with the door closed – with fresh water, toys, a litterbox, and a comfy bed or kitty tree. Soothing music or a white noise machine can help mute laughter or other noises outside the room.
Try a supplement like Zylkene. If your pets seem particularly anxious or you're worried about how they'll do for a big event, ask your veterinarian about a natural supplement that can help relax your dog or cat. You'll want to try it out before a planned event or environmental change to get an idea of how your pet will respond and then ideally start it three to five days before the stressful event.
Continue normal exercise. Be sure dogs get their typical walks even if you're taking time off work and can follow a different schedule. Don't skimp on exercise even if you're in a rush. You might even want to make time for a nighttime walk through a park or neighborhood to enjoy holiday lights together.
Avoid changes in diet. While it can be tempting to offer table scraps to pets, that can lead to digestive issues or more serious problems like pancreatitis. Instead, put out a bag of your pets' favorite low-calorie treats, and ask any guests or family members to offer those instead of turkey fat or other "people food." Dispose of plastic wrap coated with food before your curious cat finds it, too.
Provide toys and enrichment. Each year, I wrap treats and toys in easy-to-tear tissue paper for my Lab mix, Rio, who loves unwrapping presents. If a present squeaks, he's all ears! Offering enrichment games, like using a kitty fishing pole for our cats to bat at, or hiding treats for hide-and-seek, will entertain not just our pets, but ourselves.
By prioritizing our pets' health and happiness, we can make sure our entire household enjoys this special time. Happy holidays!
This article was reviewed/edited by board-certified veterinary behaviorist Dr. Kenneth Martin and/or veterinary technician specialist in behavior Debbie Martin, LVT.
Award-winning journalist Jen Reeder is former president of the Dog Writers Association of America.
Brought to you by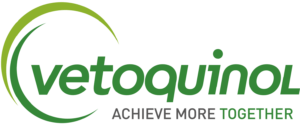 Published December 14, 2020