Reading Time:
4
minutes
Legendary Lassie did more than "save" little Timmy from being stuck at the bottom of the well. The beloved television Collie seemed to accurately read when Timmy was happy or scared and knew when to spring into action to save him from danger in each episode.
It turns out our dogs–and cats–may be better mind readers than we knew. And, taking it a step further, it seems that their emotional health can be influenced by how they perceive and respond to the moods of their favorite people. That's the conclusion reached in a new study published in the journal Learning & Behavior.
"Dogs have been by the side of humans for tens of thousands of years, and they've learned to read our social cues," concludes the study's author, Emily Sanford, a graduate student in psychological and brain science at Johns Hopkins University in Baltimore in a Hopkins news release. "Our findings reinforce that idea and show that, like Lassie, dogs who know their people are in trouble might spring into action."
In the study, Sanford paired 34 dogs of various ages, breeds, and sizes with their owners. Each pair was separated by a see-through door. Each person was instructed to cry or happily hum the tune "Twinkle, Twinkle Little Star." Dogs who were able to open the door to reach their sobbing owners had lower stress levels than the dogs who did not open the door but watched their favorite people cry.
"We found dogs not only sense what their owners are feeling, [but] if a dog knows a way to help them, they'll go through barriers to provide help to them," Sanford reported.
Julie Reck, DVM, owner and chief veterinarian at Veterinary Medical Center of Fort Mill, South Carolina, is not surprised by the emotional responses displayed by dogs in this study.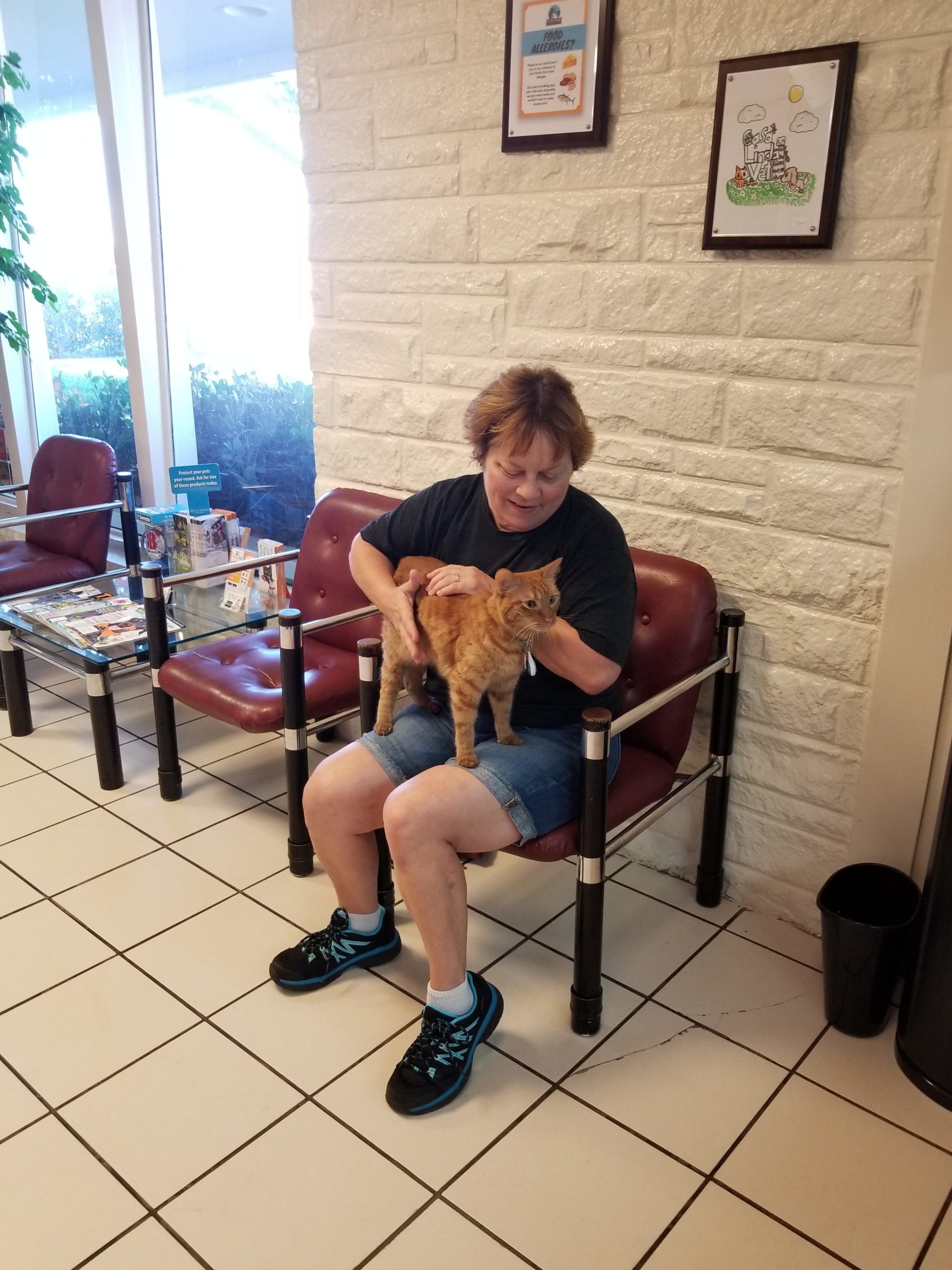 "Dogs do read our emotions and, a lot of times, they are looking to us as to how the day will go and what the emotional pathway of the family will be that day," says Dr. Reck, a Fear Free-certified veterinarian. "Dogs and cats are skilled at our body language. If people are stressed or anxious, it may trigger stress and anxiety in their pets."
For example, let's say a loud argument erupts between two family members that is witnessed by the family dog. Even though the yelling and gesturing is not directed at the dog, he may react by shaking, cowering, dashing into another room, or refusing to accept a treat.
"Dogs who can't trust what the emotional path will be by their people that day will struggle to cope with fear, stress, and anxiety more than pets in stable home situations who seem to recover faster or never develop moderate to severe levels of anxiety," says Dr. Reck, who has prescribed medications to dogs unable to handle stress, fear, and anxiety triggered by feuding family members.
Cats often display their emotional reactions to stress with more subtle signs, such as hiding, rotating their ears back or to the side, or freezing in place.
"When cats get scared, they display what's called collapsing immobility," says Dr. Reck. "The person may perceive the cat to be just tired or resting. But in reality, what is being displayed is ultimate fear. When you think this is the end and there is no recourse, you stop fighting and give up. That's physical and emotional collapse."
Some cats and dogs even respond to emotional cues unleashed by strangers. An orange tabby named Leonard calmly serves as hospital cat at Casa Linda Animal Clinic in Dallas. He enjoys greeting clients in the lobby, but has on occasion jumped into the lap of someone who is crying, says Debora Charles, DVM, a Fear Free-certified veterinarian.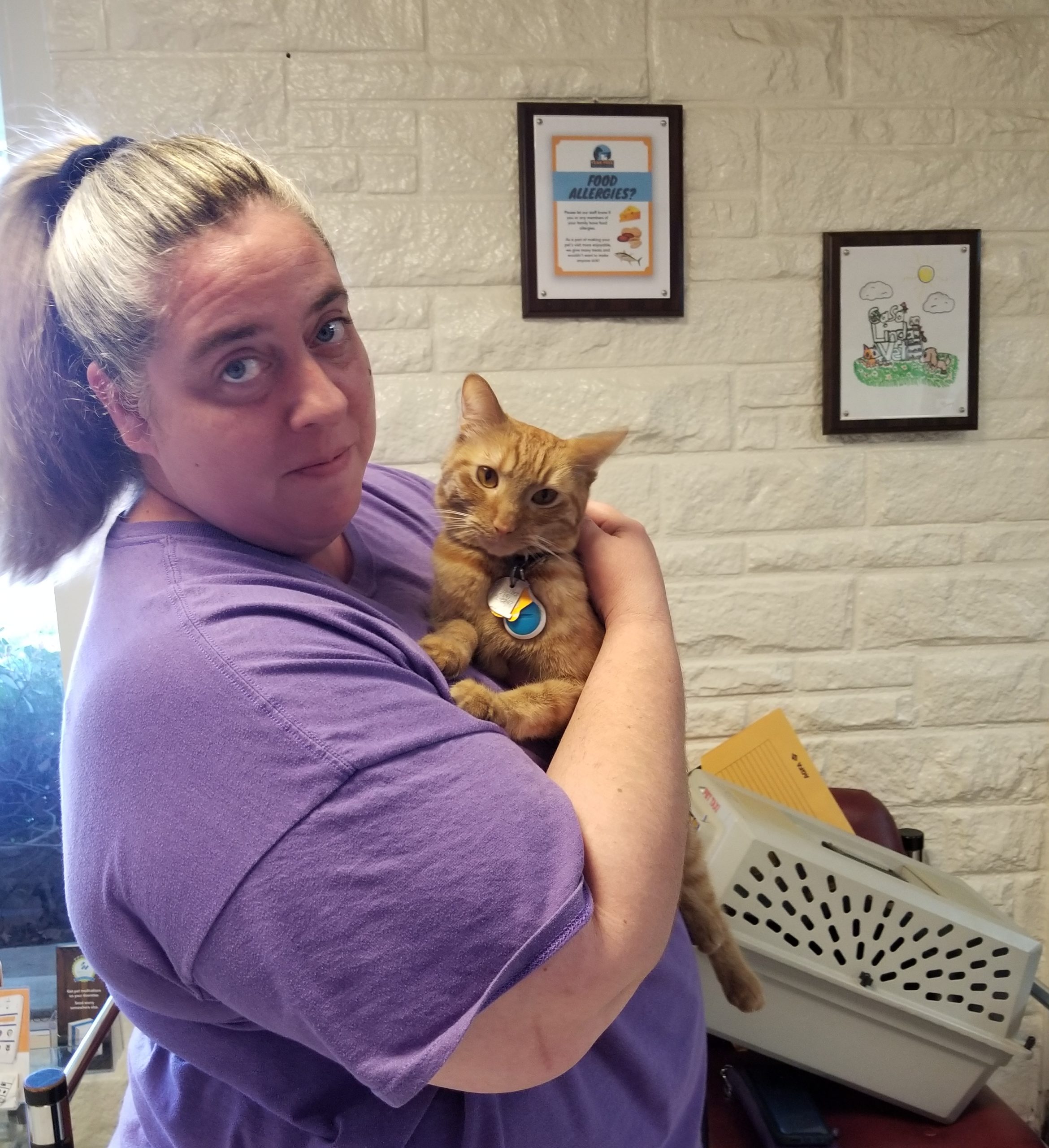 "Leonard demonstrates genuine empathy for people in need," says Dr. Charles. "Not only has he jumped in laps of people who are acting sad, but he has ridden on people's shoulders to brighten their moods. He is simply amazing at reading people's emotional states."
Kona, my certified therapy dog who assists me in my Pet First Aid 4U classes, also surprised me recently by her emotional response to a person who accidentally entered our classroom during the middle of our training.
The woman quickly apologized for the interruption and then added in a sobbing voice, "I am so sorry. My dog just died yesterday and I am an emotional mess."
After she spoke, Kona quickly got up off her dog bed and went directly to the woman. Kona sat and lifted her right front paw to her. The woman responded with tears of joy and hugs to Kona.
The take-home message? Our pets are tuned into our emotions and respond to our emotions. Just another healthy reason to focus on the positive–for your sake and the sake of your pets.
This article was reviewed/edited by board-certified veterinary behaviorist Dr. Kenneth Martin and/or veterinary technician specialist in behavior Debbie Martin, LVT.
Published September 21, 2018