Reading Time:
3
minutes
There's more to keeping cats satisfied with their lives than reducing fear, anxiety, and stress. At Global Pet Expo this year, we looked for items that would make cats happy and enrich their environment every day. Here's what we found.
It's so nice, we liked it twice. The Catit people are back with their Treat Maze, a fun and interactive puzzle with an adjustable difficulty level to suit any cat. Combine this and other modules into your own unique feline playground. Most modules, $12 to $20; available from Amazon and www.catit.com.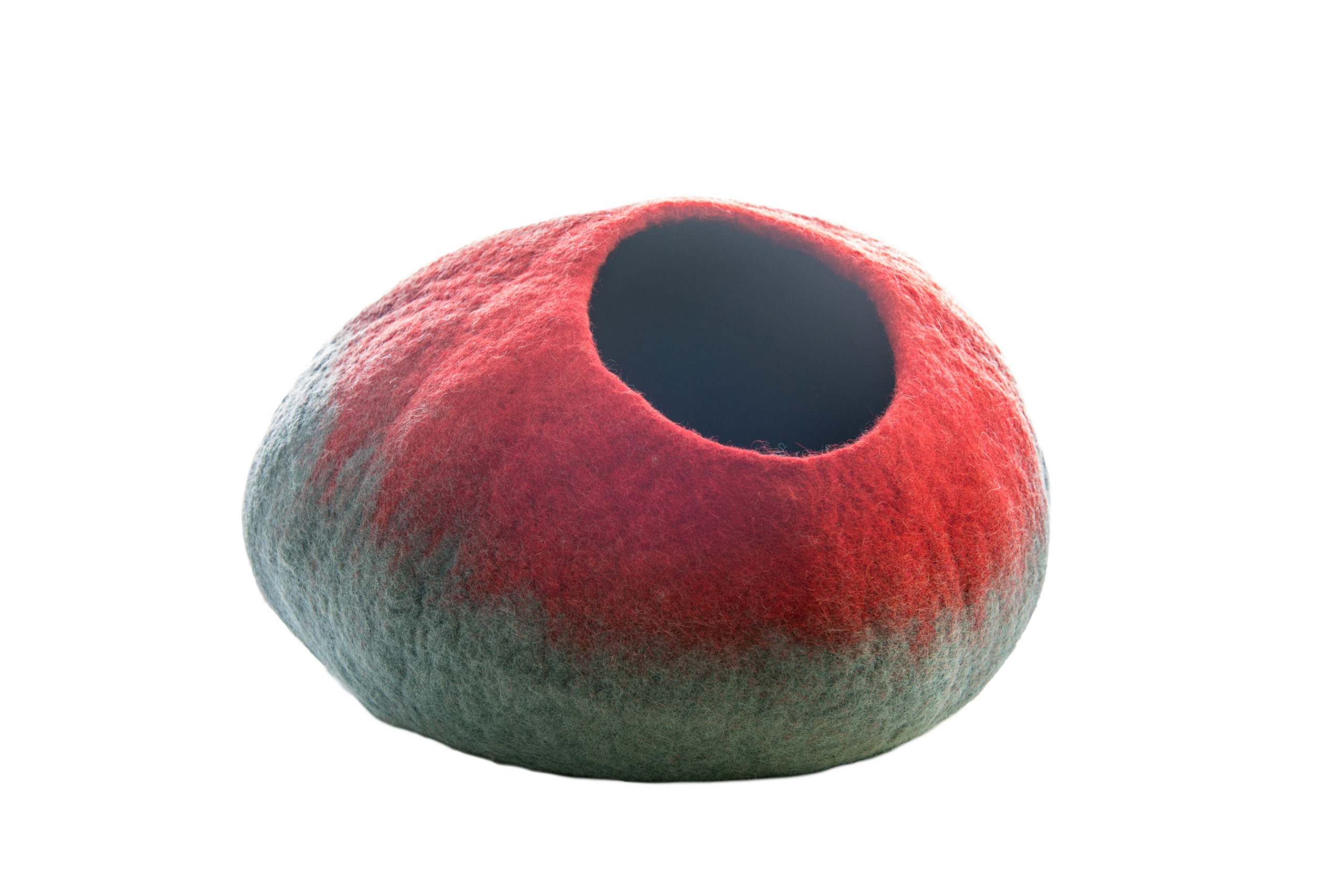 Superhero cats—and that would be all of them—need a lair to which they can retreat after saving the day. And of course that hideaway should be ecofriendly and supercool-looking. Enter the Cat Cave, made of felted wool, which has an attractive scent to cats, and colored with natural dyes with an assortment of designs and shapes. Made in Nepal by a fair trade women's cooperative. $70/Available from lesharmatrading.com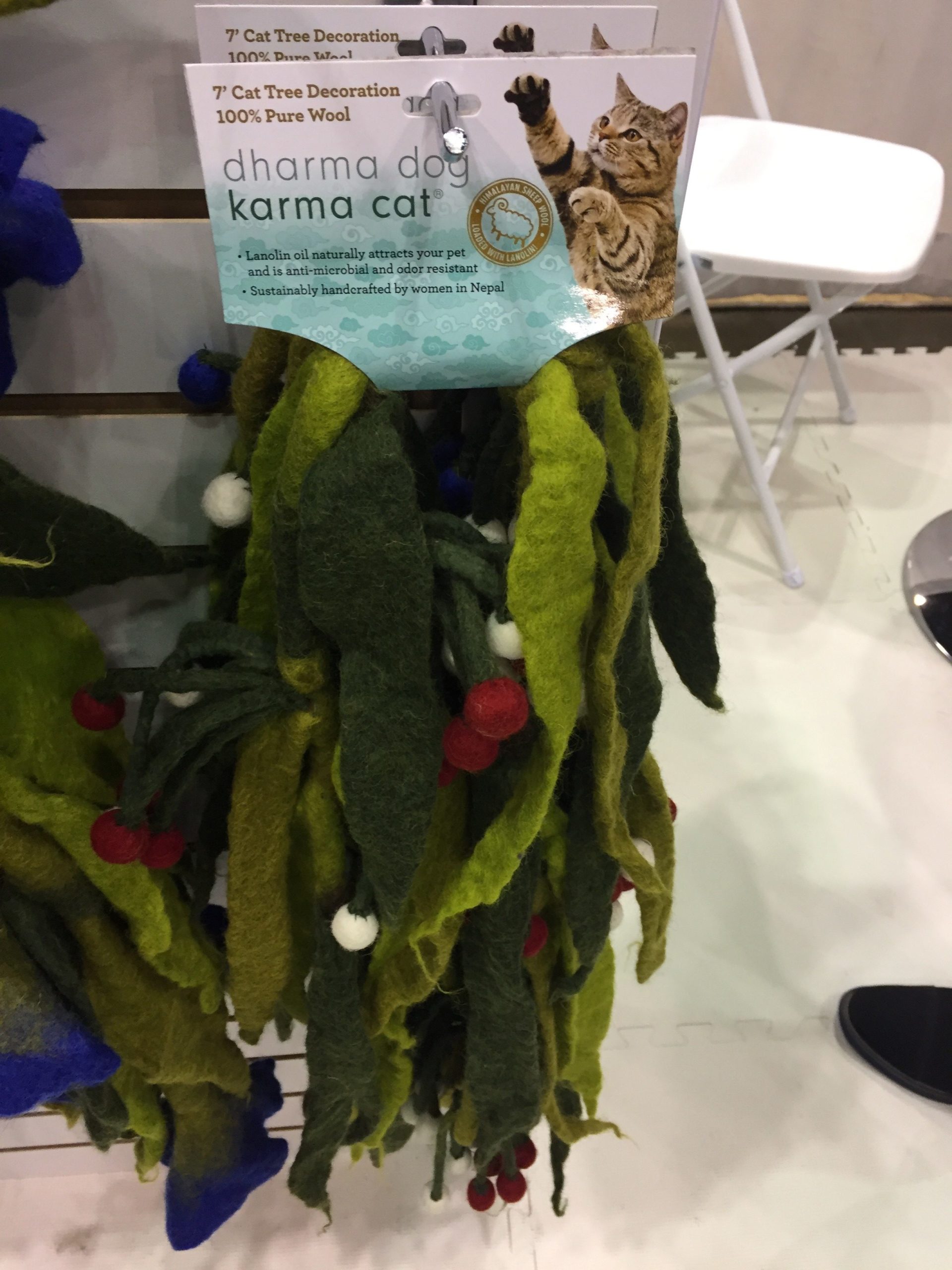 We say bully for woolly cat toys. Decorate your cat's environs with whimsical garlands made of lanolin-laden felted Himalayan wool with the "scent of mom" that cats love. Created with nontoxic dyes and handcrafted by women in Nepal, the environmentally sustainable and antimicrobial garlands drape enticingly over cat trees or other areas where cats enjoy relaxing, providing both a hiding place and leisurely and active play. $40; dharmadogkarmacat.com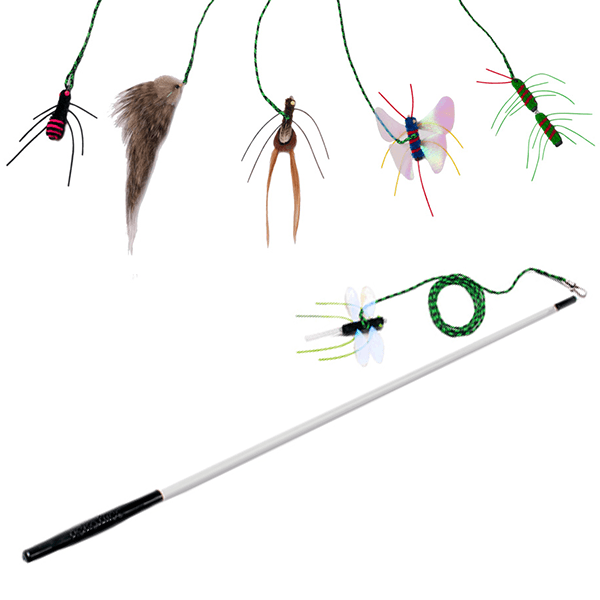 If your cat loves wand toys and you appreciate beautiful design, do we have a catch for you! The extendable Neko Flies Ultimate Rod and attractive, durable, and interchangeable handcrafted "flies" bring dynamic and realistic movement to interactive play. String length is adjustable for different types of play. Put it away when your cat isn't looking or he'll never stop demanding that you bring it out. Ultimate Rod, $40; flies, $12 to $15 each; available on Amazon and direct from www.nekoflies.com.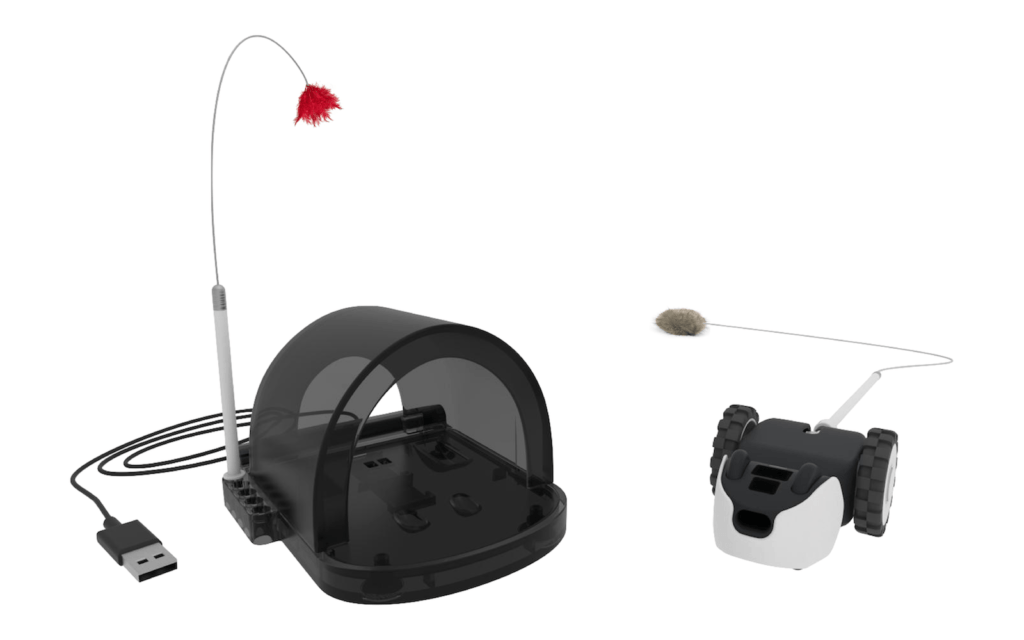 Cat chases mouse. It's an age-old game but one that many indoor cats don't have an opportunity to play. Now, thanks to Mousr, you can give your cat the chance to pit himself against an electronic mouse that will give him a run for his meowney. The self-driving Mousr operates on any household surface, motorized tail flicking through the air. A cat-proximity sensor and exploration sensor enable it to zig and zag, and flip over and right itself. And three words: customizable, replaceable tails. It's our number-one pick in this category. Battery life is 40 minutes; wireless range is 32 feet. $149; www.petronics.io
This article was reviewed/edited by board-certified veterinary behaviorist Dr. Kenneth Martin and/or veterinary technician specialist in behavior Debbie Martin, LVT.
Published April 11, 2018