Reading Time:
3
minutes
Looking for a special way to add some magic to your holidays? Consider fostering a shelter pet!
Karen Hirsch, public relations director for LifeLine Animal Project in Atlanta, Georgia – a nonprofit that manages two county shelters and a private shelter, in addition to other services – said fostering pets gives the animals a break from the shelter, which can be a stressful environment.
"They get time to decompress – just relax – and once that happens, their personalities come out," she said. "They learn how to act in a household if they've never been in one before. And they get to see the potential out there for what their life's probably going to be like."
So each year, LifeLine offers a "Home for the Pawlidays" program to make fostering dogs as easy as possible. On the Friday before Thanksgiving, people who volunteer to foster pick up a dog along with food, bowls, crates, toys, harnesses, "adopt me" bandanas and anything they might need. It helps 50 to 60 dogs and families enjoy a special week before a massive Black Friday adoption event, with adoption fees waived.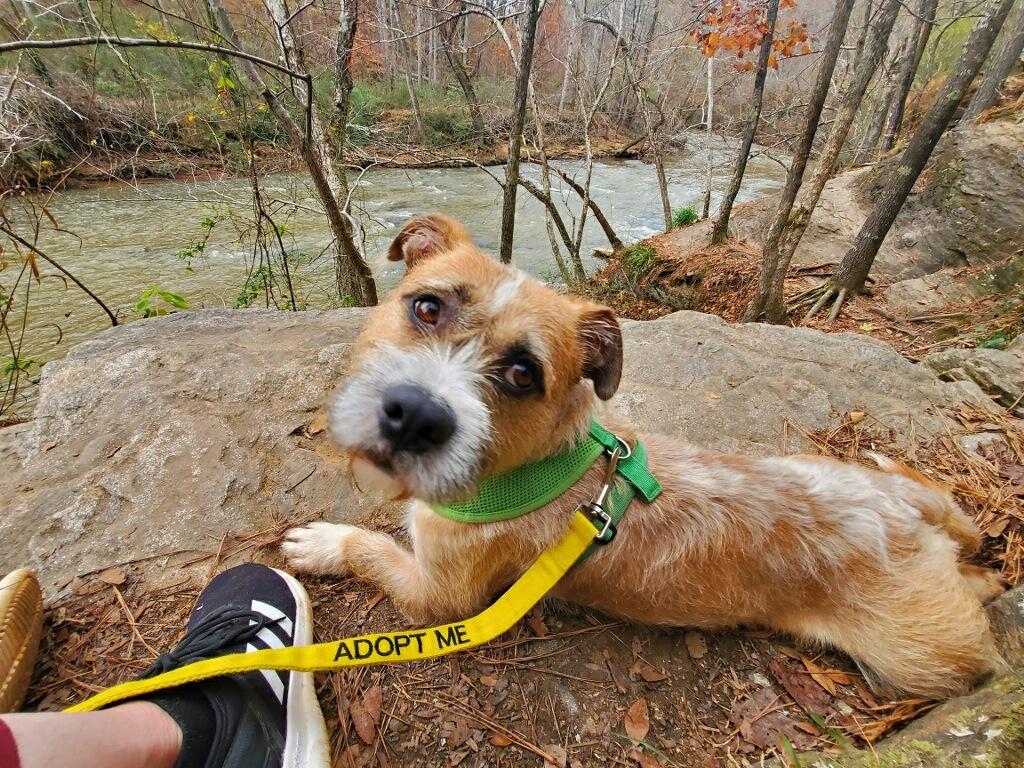 "It makes people feel good – like they're doing something over the holidays besides just enjoying themselves. They're giving this animal a lot of joy and then in return they get it back," she says.
The holidays can be a lonely time – particularly with the pandemic complicating things – so the dogs provide companionship. Last year, a man grieving the loss of his dog and facing the holidays alone decided to foster for "just a week" at the urging of his friends – and fell in love with the pooch and permanently adopted him, Hirsch shared.
Others foster to show their children how to give back, or to honor the memory of a pet.
Fostering at any time of year is a huge help to shelters, of course. LifeLine typically takes in around 60 homeless animals each week, so fosters help free up space for animals with medical issues or behavior challenges that need extra attention.
Many people stepped up to foster at the onset of the pandemic to have something to do during lockdowns, Hirsch said.
"It brought a lot of excitement and happiness into homes," she says. "I had people telling me, 'I would've never gotten up and exercised every day if it wasn't for this dog having to have a walk' or 'My daughter has the dog partially in her lap when she's doing schoolwork and it makes it a lot more pleasant.' So the dogs brought a lot to people during a really unusual time and Home for the Pawlidays was no exception."
To help set up both fosters and dogs for success, LifeLine shares tips for introducing a dog to the home and urges volunteers to contact foster coordinators with any questions.
Fostering tips:
Introduce the dog to family members one at a time, so they aren't overwhelmed.
If there's already a family dog, take both dogs for a walk together before bringing the foster dog inside. (Fosters are also encouraged to introduce the dogs at the shelter beforehand to make sure they get along.)
Show children how to greet a dog by petting the side or chest first, never by patting their head.
Always supervise young children to make sure they don't pull the dog's tail or ears.
Only feed food provided by the shelter to avoid an upset stomach.
Give foster dogs space to explore their new surroundings when they first arrive – if they want it. "A lot of times they get home and they're so excited and they want to be with you. So it just depends on the animal," Hirsch notes.
Having foster families get to know a dog over the holidays helps shelters learn more about their behavior and match them with the perfect home. Plus, you might fall in love and be able to keep the holiday magic alive all through the year. Hirsch said in 2019, 42 percent of dogs were adopted or fostered long-term until they found the perfect home.
"And we have people whose friends adopted them or neighbors adopted the dog," she said. "It's really a great scenario for everybody."
For more information, contact your local animal shelter or visit www.lifelineanimal.org/foster.
This article was reviewed/edited by board-certified veterinary behaviorist Dr. Kenneth Martin and/or veterinary technician specialist in behavior Debbie Martin, LVT.
Award-winning journalist Jen Reeder is former president of the Dog Writers Association of America.
Photos courtesy of LifeLine Animal Project
Published November 8, 2021