Reading Time:
5
minutes
Vaccinations have been in the news a lot lately. An up-to-date vaccine program is essential for your pet's general good health, too. It's possible to make pokes at the veterinarian's office a happy and stress-free event for both you and your pet—even if you are the one with a fear of needles.
Love and Treats: The Perfect Combo
The biggest advantage of taking your pet to a Fear Free Certified veterinary hospital for vaccinations is that the focus of the visit is on disguising the administration of these injections with hands-on affection, fun and games, and of course treats! If there's a refrigerator in the clinic for storing vaccines, you can count on there also being one stocked with canine favorites such as sausages, deli meats, peanut butter, and cheese, plus a variety of delectable morsels for your feline, too.
Starting Out on the Right Foot
If the visit is going to be a relaxed one all around, it's important to remember that it has to start with your demeanor before you even leave home, because pets are quick to read human emotions. Seriously, if you have a fear of needles, don't let on.
For felines, you can help keep the anxiety level low before you even leave the house by spraying the carrier or a towel inside it with a calming pheromone spray. Chances are your dog will happily climb into the car for a ride; it's only when you arrive at your destination that he will "smell a rat." Take treats along to allay his initial fears, too.
Focus on Your Pet's Emotional Wellbeing
Modern veterinary medicine focuses heavily on the pet's mental and physical wellbeing. It's well documented that fear can cause damage to the brain as well as physiological changes to a pet's body. Hence, this approach is the very essence of a Fear Free vaccination visit. Consequently, many state-of-the-art veterinary clinics have species-specific waiting areas, which can help to keep things calm on arrival. However, if this is not the case, call in on your arrival and stay in your vehicle until it's time for your appointment. This way, you will be ushered directly into the exam room.
Apart from the extensive training that veterinary technicians undergo to handle your pet and quell anxiety on arrival, the exam room will more than likely have gentle lighting, soft music, and a pheromone diffuser unobtrusively plugged in. (Yes, cat and dog pheromone diffusers can function efficiently in the same space irrespective of whether you are bringing Fido or Fluffy for shots.)
Getting Comfortable
Many exam rooms now have nonslip surfaces designed to help a pet feel more comfortable standing or sitting instead of slipping and sliding around. However, if you have a small dog or a cat, consider purchasing a carrier such as the Sleepypod Mobile Pet Bed, which opens up in such a way that it allows your pet to remain inside a safe and familiar space while vaccinations are administered.
Curbside Care
At some clinics, your pet may still be taken indoors by a veterinary technician while you wait in the car. If that's the case, talk to your veterinarian about pre-visit pharmaceuticals, which may help to reduce any anxiety or stress caused by the separation. When you see the technician coming out for your pet, remove dogs from the car and have them ready to go, so no one has to reach in for them, which can be frightening. Of course, treats and gentle encouragement help, too! For feline comfort, or if you have a toy dog who should remain in the carrier, ask the technician to hold the carrier in both arms—as if cradling a baby—so the carrier isn't swinging as the pet is being transported.
What You Need to Know About Vaccinations
While both veterinarians and veterinary technicians are trained to give injections as quickly and as painlessly as possible, not all vaccines are created equal. The highly purified ULTRA vaccines produced by Elanco increase the comfort of vaccination by reducing volume. Purefil technology has also decreased unwanted proteins that are often associated with injection-site pain and swelling. This vaccine line is also available in a variety of vaccine combinations, reducing the number of shots that may be needed. Because they contain 50 percent less volume than traditional 1 ml vaccines—in line with the volume of modern human vaccines—and are administered with super-thin needles, they take mere seconds to administer. Even if you close your eyes or avert your gaze, it will literally be over in a blink of an eye!
This means time for more treats and another pet cuddle before you are both out the door.
Advance Planning
Veterinary practices usually send out annual reminders for standard vaccines such as those against rabies, distemper, and parvovirus for dogs and a combination FVRCP vaccine that protects cats against feline viral rhinotracheitis (feline herpes), panleukopenia virus (feline distemper), and calicivirus.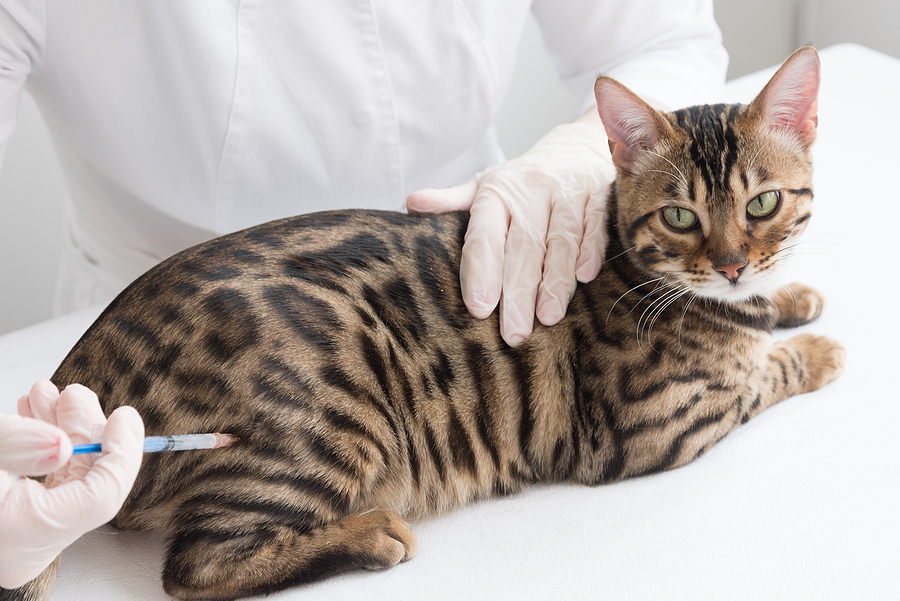 At the time you make the appointment, you can ask what other vaccines should be considered. For example, a vaccine against leptospirosis may be something you may want to discuss for your pooch. This is a bacterial disease caused by drinking contaminated water such as a sidewalk puddle. Dogs can even be affected by walking through dirty water and licking their feet clean. Leptospirosis can result in a fever, vomiting, and even fatal kidney and liver failure.
Planning in advance what vaccines your veterinarian can safely administer during one visit will speed up things and ultimately make the experience a better one all round. Vaccinations offer peace of mind that you are keeping your beloved fur kids safe, thus allowing more quality time to have fun together.
Learn more ways to make your dog fulfilled and happy by visiting www.fearfreehappyhomes.com.
This article was reviewed/edited by board-certified veterinary behaviorist Dr. Kenneth Martin and/or veterinary technician specialist in behavior Debbie Martin, LVT.
Sandy Robins is an award-winning pet lifestyle journalist and author of For the Love of Cats, Fabulous Felines: Health and Beauty Secrets for the Pampered Cat, The Original Cat Bible, and Making the Most of All Nine Lives: The Extraordinary Life of Buffy The Cat.
Fear Free www.fearfreehappyhomes.com
Blog www.fearfreehappyhomes.com/blog
Elanco Animal Health https://www.elanco.us/
This post is brought to you by our sponsor, Elanco, the maker of ULTRA Vaccines.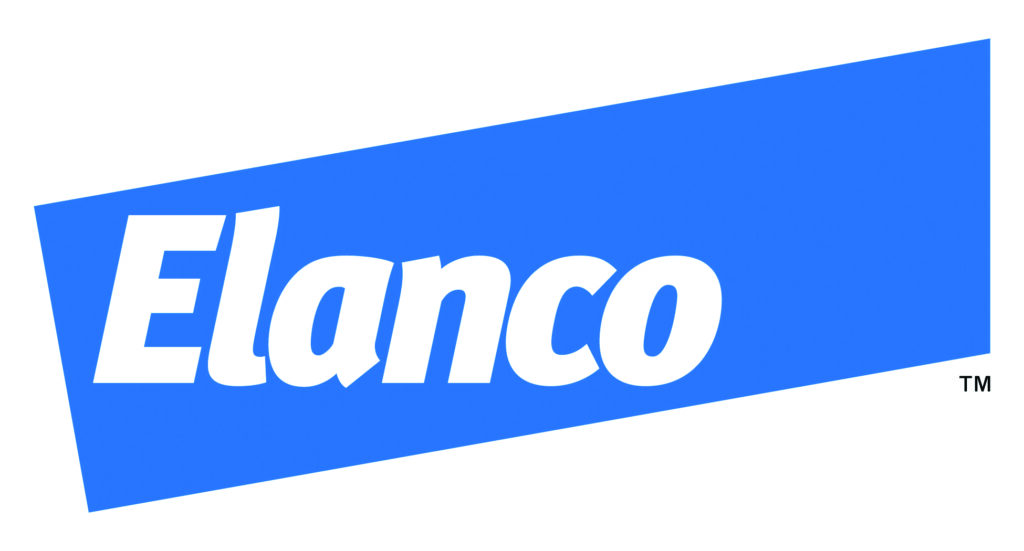 ULTRA, Elanco, and the diagonal bar logo are trademarks of Elanco or its affiliates.
© 2021 Elanco or its affiliates. PM-US-21-2395
Published September 20, 2021