Reading Time:
4
minutes
Before Atlanta resident O King entered Fulton County Jail, he'd never had a pet dog. So when he was invited to participate with Canine CellMates—a nonprofit that runs a 10-week program in which incarcerated men use positive training methods to help shelter dogs get adopted—he wasn't sure what to expect.
But he was open to the opportunity.
"My experience for the most part was life changing," he said. "Before I got into the program, I guess you could say I was at a crossroad. I wanted change, but I just didn't know exactly how to go about it."
The team from Canine CellMates partnered King with Baxter, a mixed-breed dog who had been hit by a car and ultimately lost a paw—and needed a home. Baxter lived in a special dorm for dog trainers with King, who got to work teaching the dog skills like sit and stay. They played games like hide and seek and fetch, and Baxter loved to offer up his belly for rubs.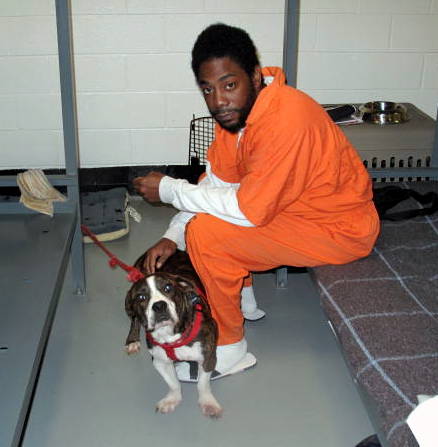 Baxter had a lot of energy and liked to do things his own way, which King says taught him patience that helped him be a patient father after he left the jail and became a dad.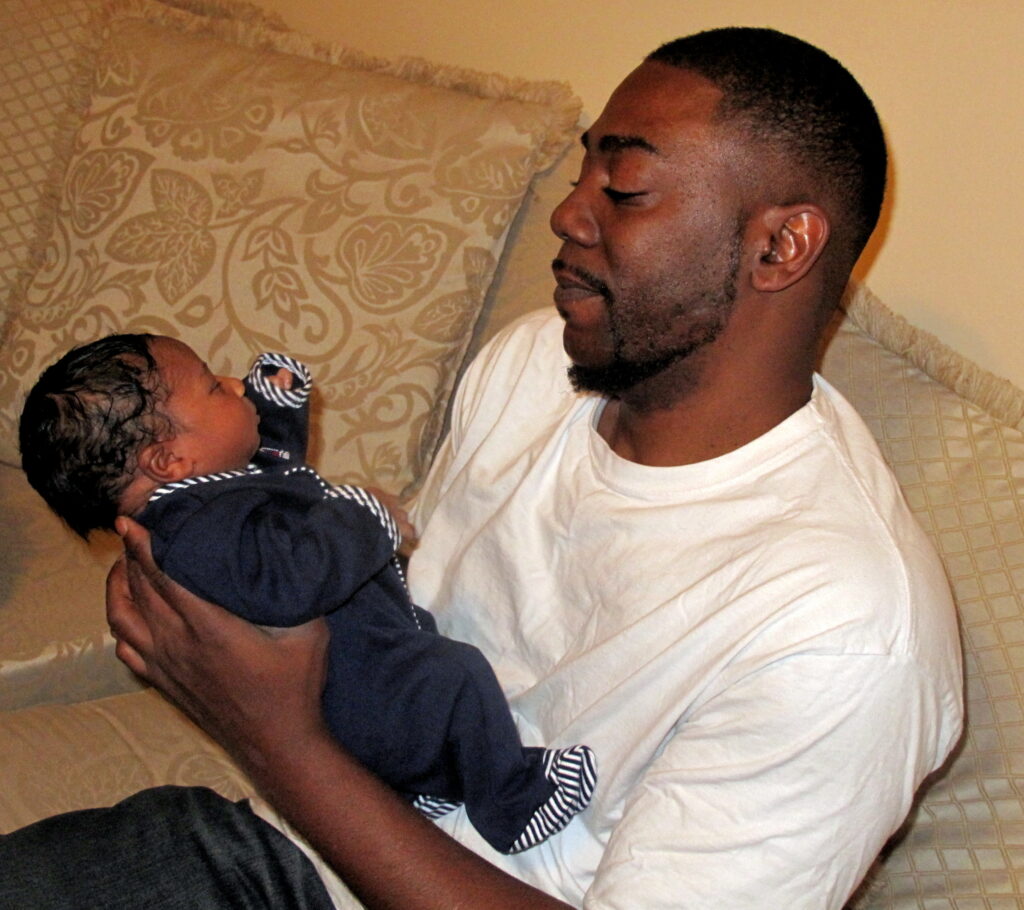 His patience also paid off for Baxter, who was adopted into a loving forever home.
King hopes other jails and prisons will offer dog-training programs because they are so "fruitful." He admired Baxter's strength in the face of challenges and feels meeting new people through the Canine CellMates program—people who believed in him—gave him an extra boost in his life.
"I just call it a blessing," he said. "It really gave me a different perspective on life. To this day, I'm thankful for it."
Studies on the impact of dog training programs in correctional facilities have found various benefits and are available in the free online database maintained by the nonprofit Human Animal Bond Research Institute.
Positive impacts range from recidivism reduction, improving moods and reducing anxiety of participants to saving taxpayer dollars.
Dogs benefit from 24/7 socialization, enrichment, and training activities that ultimately get them out of shelters and into homes. Other programs train service dogs for people with disabilities, like Puppies Behind Bars, in which incarcerated puppy raisers spend an average of 24 months training service dogs for wounded war veterans and first responders. (Some Puppies Behind Bars participants also train explosives-detection dogs for law enforcement.)
Essentially, the programs can create a win-win for the human and canine participants, as well as adopters, handlers, and society.
Susan Jacobs-Meadows, founder of Canine CellMates, said when she founded the nonprofit in 2013, she knew she would fall in love with every dog that came through the program because she's a "serious dog lover."
"I didn't know that I was going to fall in love with these men," she said. "Some of the most favorite people that I know on the planet I've met behind bars."
She believes the role of Canine CellMates is not to change the men who participate, but to provide opportunities for them to grow.
"Our biggest job is to stand with these men where they are," she said. "These are simply humans who have made mistakes and bad choices, and that doesn't mean they're bad people."
She and her team also take dog adoptions very seriously.
"We work very hard in our very rigorous adoption process to find the perfect home for them," she said. "Then we support the adopters forever."
Patrick Rodriguez said his experience with Canine CellMates at Fulton County Jail was "dynamic." He partnered with an energetic young dog named Leah, who learned crate training at the side of his bed each night.
During the day, she just wanted to play, but with consistent clicker training, she learned to sit and stay as well as jump over hurdles and do cute tricks.
"She was a little bit timid at first, but once she came out of her shell and she got used to everybody, she was go, go, go," he recalled. "She became more focused at the end, and we definitely bonded."
Leah passed the AKC Canine Good Citizen test and got adopted. While Rodriguez was a little sad to see her go, he said it felt good to contribute to something in a positive way.
Today, Rodriguez is a recent university graduate and co-executive director of the Georgia Coalition for Higher Education in Prison, a nonprofit that helps incarcerated people—and formerly incarcerated people—gain pathways to higher education. He plans to attend law school next year.
He noted that there are people who don't have a lot of opportunities in life who can benefit from programs that pair incarcerated individuals with animals.
"That allows for growth and development of the person who is essentially going through a traumatic time," he said. "The more opportunity that you provide for people to care about other things than themselves, the better off everybody is in the long run."
This article was reviewed/edited by board-certified veterinary behaviorist Dr. Kenneth Martin and/or veterinary technician specialist in behavior Debbie Martin, LVT.
Award-winning journalist Jen Reeder is former president of the Dog Writers Association of America.
Published July 11, 2022