Reading Time:
3
minutes
In 2017, my husband and I adopted a senior Poodle mix with a life expectancy of just 2.5 to 16 months. Peach was a former stray with cancer and a heart murmur, so the rescue organization reduced her adoption fee to $50.
Nearly five years later, Peach is still a beloved member of our family thanks in large part to outstanding veterinary care – which far exceeds our initial investment of fifty bucks, of course. We're grateful for the snuggles, laughter, and joy she adds to our lives. She's worth every penny.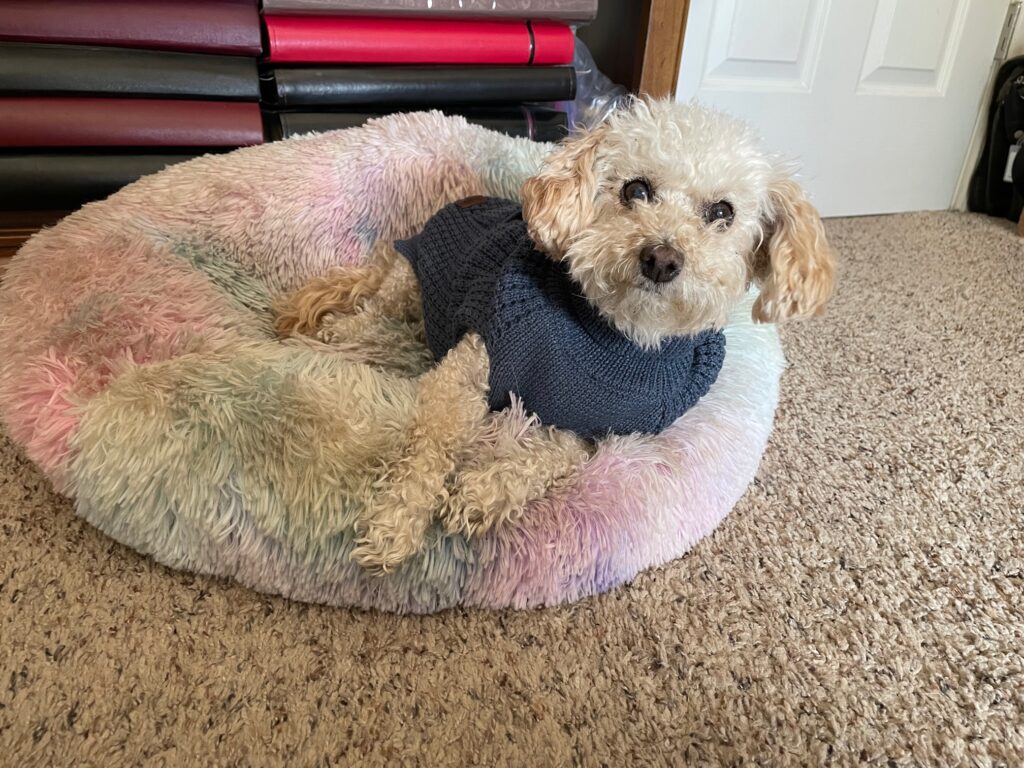 With so many advancements in veterinary medicine – and other costs like food, beds, grooming, training, pet sitters, toys and, I'll admit, some tiny coats and booties for snowy weather – I shouldn't have been surprised by Synchrony's 2021 Lifetime of Care study, which found people can spend as much as $55,000 on dogs and up to $45,000 on cats over the course of a pet's lifetime.
But $55,000 is a really big number.
Andrea Arden, founder and CEO of Andrea Arden Dog Training in New York City, AKC Canine Good Citizen evaluator, and author of numerous books, including Barron's Dog Training Bible, said another key takeaway from the survey is that each year, around 30 million U.S. households will face an unexpected pet expense that will cause them financial worry.
She served on the board of an animal shelter for about a decade and said cost was a common reason why people surrendered their pets.
"They really weren't aware of the long-term financial cost of their care and they just couldn't sustain it," she said. "So I think this survey plays a big part in trying to raise awareness. Hopefully that will decrease the number of animals that are surrendered to shelters because people have a better awareness of the options that are at their disposal."
She said options include pet insurance, which can cover both wellness visits and accidents/illnesses, depending on the policy. It can be complemented with CareCredit – essentially a pet credit card with deferred interest (typically for six months).
CareCredit proved beneficial for one of Arden's best friends when her rescued Brussels Griffon, Walter, needed urgent care at an animal hospital for his heart condition. Arden was by her friend's side to support her through the crisis – which came with a hefty price tag.
"Do I think that she would have in any way considered surrendering her dog because there was a huge vet bill that was placed in front of her? Of course not," she says. "But I know that at that time, the access to CareCredit allowed her to focus on making decisions for Walter that were in his best interest rather than having to worry in that moment about paying for that bill."
The survey also found around 7 in 10 participants consider their pet a member of the family.
"We as a culture have become – and I'm very happy about this – truly obsessed with our dogs, our cats, and our other companion animals," Arden said. "We really consider them part of the family now, more so than ever."
Boo Larsen, general manager and vice president of veterinary industry for CareCredit, hopes the survey results will help enable veterinarians to have frank discussions about the cost of pet care so that people understand the importance of financial planning.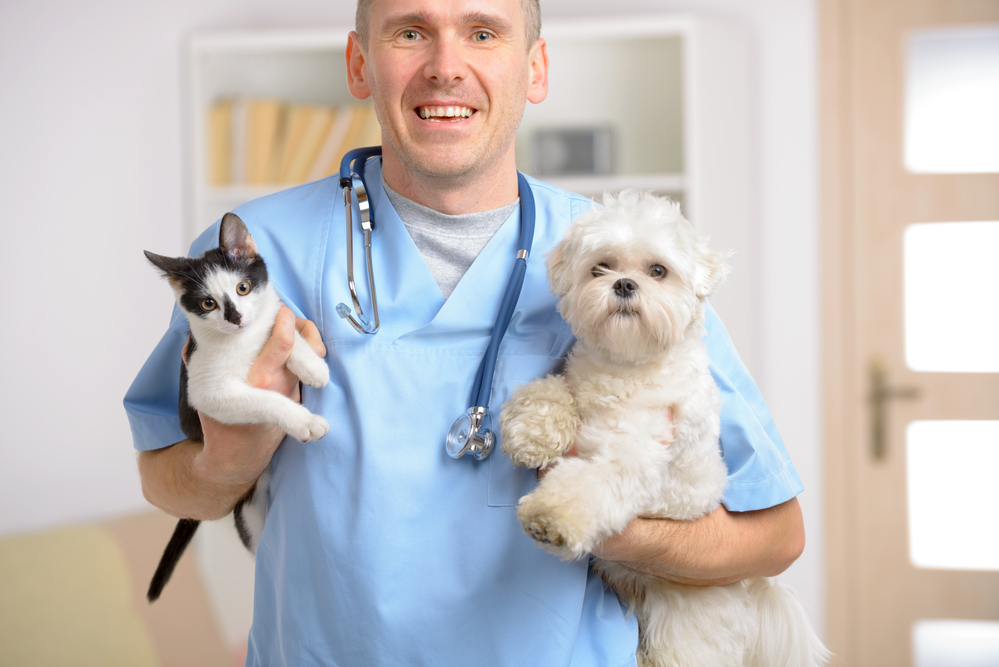 "It's a hard conversation to talk about money," she says. "But [the survey] validated that this proactive approach to really being prepared for a pet's care is so incredibly important."
Larsen said she recently spoke to a neighbor who had just welcomed a cat into her home and was shocked to learn how much money it might ultimately cost based on the study.
"Pet owners do want to be prepared," she said. "I think as more and more people become aware and understand the benefit of financial preparedness, it will help so many pets get access to care – and help many, many pet owners be able to sleep at night."
To view the Synchrony Lifetime of Care study, visit PetLifetimeOfCare.com.
This article was reviewed/edited by board-certified veterinary behaviorist Dr. Kenneth Martin and/or veterinary technician specialist in behavior Debbie Martin, LVT.
Award-winning journalist Jen Reeder is former president of the Dog Writers Association of America.
Published July 18, 2022