Reading Time:
5
minutes
At the onset of the coronavirus pandemic in March of 2020, animal shelters across America put out a desperate call for fosters and adopters to help clear their facilities—and Americans stepped up in a big way. Not only did people want to help, but during stay-at-home orders, pets provided a distraction and comfort from the stress of a world in the grip of a deadly virus.
But there were fears and predictions that as things got back to normal—adults returning to the office and kids to school—that "pandemic puppies" and other pets would wind up back in shelters because people no longer had time or didn't train the animals during lockdown.
Over a year later, how are shelters doing? Did the predictions come true? And ultimately: has the pandemic permanently changed shelter operations and adoptions?
Nationally, shelters haven't seen an increase in pet surrenders in the past year, according to Marie Abbondanza, director of data and technology for Shelter Animals Count, a nonprofit that maintains The National Database of sheltered animal statistics.
"In fact, intakes remain low, consistent with the overall trend since the start of the pandemic," she added.
Radically decreased intake was certainly the case at Denver's municipal shelter, according to Meghan Dillmore, shelter services manager for Denver Animal Protection. In 2019, 7,121 animals (both strays and owner surrenders) entered the building—a number that dropped to 5,300 in 2020. Interestingly, the number of owner surrenders stayed consistent, but the number of strays plummeted, possibly because people were home more to watch their pets.
Intake is starting to tick up again, but there's some good news.
"Our numbers were so incredibly low that before we really started opening back up to doing adoptions and things like that, we were able to make some really positive changes here, like institutionalizing an enrichment program that gets done every day," Dillmore said.
For instance, the shelter takes in a lot of roosters, since they are illegal within city limits; people will think they're buying a baby chicken when in fact, it's a male. So the team cuts toilet paper rolls into 3-inch rings, smears them with canned pumpkin, coats that in bird seeds, and freezes the concoction to later provide enrichment to the cocks.
Hope on the Horizon
Another change specific to Denver: in November 2020, residents voted to repeal a 30-year ban on pit bulls and replace it with special licensing. So now, instead of arranging for pit bulls to be transported to partner shelters in cities without breed-specific legislation, Denver's shelter can care for and rehome pitties. So far, 14 have been adopted (and one returned) since the new law went into effect in January 2021.
Plus, the shelter recently received a grant from Maddie's Fund to expand and study its long-term foster program for people who need help with a pet for 30 to 120 days.
There have been promising developments in other municipalities. In March 2021 – thanks to a coalition of animal welfare organizations that expanded fostering and programs to keep pets in families—Los Angeles animal shelters reached "no-kill" status for the first time, with the entire city sustaining a save rate of 90.49 percent and no animals killed for lack of space. (The nonprofit Best Friends Animal Society, which works to make America no-kill by 2025, maintains a free online dashboard to show how local shelters are doing.)
Data for nearly 1,200 shelters and rescue organizations provided by 24PetWatch to Best Friends showed no increase in the rate of returns, with no noticeable increase (including all owner surrenders, not just adoption returns) through February 2021. Additionally, January and February 2021 showed intake running at least 20 percent less than in 2020 and 2019.
"Due to decreases in intake over the past year, shelters have been largely operating about 30 to 40 percent below capacity," says Brent Toellner, senior director of national programs for Best Friends Animal Society. "They are seeing the benefit of lower shelter populations—both for their staff workload and also on the stress of animals."
Toellner suspects increases in foster programs and efforts to reduce intake will continue as shelters try to maintain lower shelter populations. He also notes that many shelters moved to appointment-based systems for intake and adoptions to eliminate crowding, and he expects some of these programs will remain to help maintain a steady workflow and benefit customer service.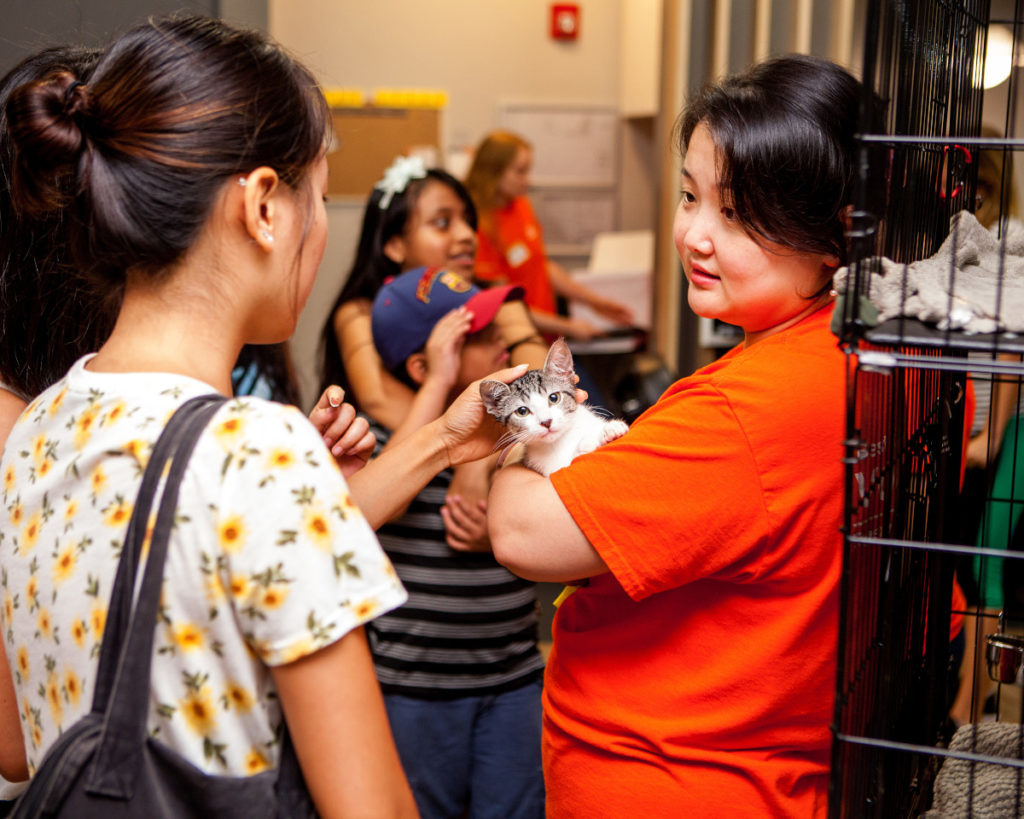 Troubling Returns
While many people have bonded with pets during the pandemic, there are anecdotal reports from some rescue organizations of increasing returns as society reopens.
In April 2021, the guinea pig brand Kavee released an informal survey of 12 guinea pig rescue groups in the United States, which found after a major increase in adoptions during lockdown, rescues are beginning to see returns. Reasons cited include children going back to school and losing interest, and that some people purchased guinea pigs they were told were the same sex—but were actually a mating pair. In one case, a family surrendered 23 guinea pigs less than a year after buying two who had babies.
Aron Jones, founder and executive director of Moms and Mutts: Colorado Rescue for Pregnant and Nursing Moms (MAMCO), is dismayed that despite a rigorous application process, people have begun returning 1-year-old dogs adopted as puppies during the pandemic, saying they no longer have time for them.
"We're getting three to five returns every week, which is still a really low number when you think about the massive numbers that were adopted last year, but it's much higher than we've ever had before," she said. (MAMCO saved over 2,800 dogs in 2020.)
What's Next?
The biggest takeaway from the pandemic might be the need for shelters to overhaul traditional models and find innovative ways to keep pets in homes.
With an eye on the potential wave of housing evictions when the eviction moratorium ends, animal welfare organizations in Arizona, including Arizona Humane Society, recently created the Pet Housing Help AZ Task Force to provide community help.
Collaboration is occurring nationally as well. In March 2020, Kristen Hassen, director of American Pets Alive!, co-founded Human Animal Support Services (HASS), an international collaborative of about 1,000 different animal welfare professionals that has the goal of keeping human/animal families together. Membership is free.
"Human Animal Support Services is just this belief that we can do better by people and animals, and that indeed, we have to," she says.
Many people consider pets part of the family, but most institutions don't. For instance, animals usually aren't permitted in mental health facilities and domestic violence shelters, so HASS supports crisis fostering to help pets and people reunite afterward. Hassen also feels the fight to create more pet-accessible housing will be a major push for the next decade.
When it's impossible for someone to keep their pet, shelters can help the individual find a new home for the animal (instead of having them brought to the shelter). Shelters could also offer help with veterinary care or other resources when finances are precarious, and volunteers can help owners train dogs after adoption.
"These are complex social problems," she said. "But there are so many folks who want to be part of the solution."
This article was reviewed/edited by board-certified veterinary behaviorist Dr. Kenneth Martin and/or veterinary technician specialist in behavior Debbie Martin, LVT.
Award-winning journalist Jen Reeder is former president of the Dog Writers Association of America.
Photos courtesy of Best Friends Animal Society
Published May 10, 2021