Zymox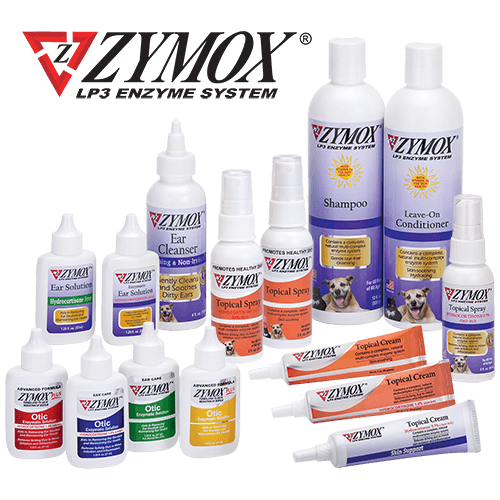 What is Zymox?
For over twenty years, ZYMOX® Enzymatic Ear and Skin products have been helping dogs and cats find relief from ear infections and irritated, inflamed, or itchy skin without harsh ingredients or antibiotics.
What is the offer?
As a member of Fear Free Happy Homes, receive 20% off all ZYMOX Enzymatic Ear and Skin products
How do I redeem the Purrk?
During checkout on zymox.com, enter promo code: FEARFREE20
More about Zymox:
Take the Fear Out of Caring for Your Best Friend's Ears and Skin with ZYMOX
Does the thought of touching your pet's painful ears or itchy skin make you both want to run and hide? The ZYMOX line of enzymatic ear and skin topicals make it easy to provide comfort and relief with soothing solutions that get their effectiveness from a patented enzyme formulation…not antibiotics or harsh ingredients.
Keep your pet's ears clean and help them resolve ear infections with less touching of painful ears. ZYMOX proven solutions work without pre-cleaning and are only applied once a day versus other products that may require multiple times daily. For those pets who suffer from itchy allergic skin, the ZYMOX cleansing, conditioning, and skin topicals help to calm and soothe with nourishing ingredients that won't sting or cause further irritation. Safe, non-toxic, gentle yet powerfully effective. Your best friend will feel comfort and relief, not the fear of being touched.