Sure PetCare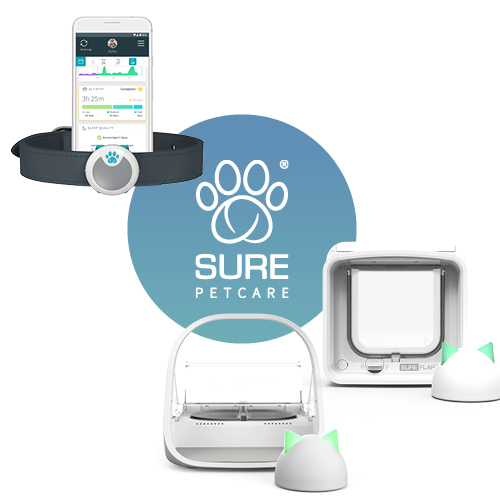 What is Sure Petcare?
Sure Petcare specializes in microchip and app-connected pet products. Our award-winning range of products includes feeders, pet doors, and a dog behavior and activity tracker, which solve many problems commonly experienced by pet owners.
What is the offer?
As a Premier Fear Free Happy Homes member, receive 10% off all Sure Petcare products sitewide!
How do I redeem the perk?
Enter promo code below at checkout to redeem.
The Fear Free Connection
At Sure Petcare, we believe in creating connected pet products that empower pet owners to be the very best pet parents. By constantly monitoring your pet's activity and behavior patterns, Sure Petcare devices can reveal your pet's usual routines, making it easier to spot when something changes – which could be an indication of a developing health issue. Sure Petcare products are designed with cats and dogs at the forefront. Our line of app-connected pet products includes Animo®, our app-connected dog behavior andactivity monitor, our SureFeed® line of microchip-activated pet feeders, and our SureFlap® line of microchip-activated pet doors.
Additional Company & Product Information
Why You'll Love Our Products:
Easily monitor wellness indicators in your cat or dog, including eating patterns, activity, sleep quality, barking, scratching, and more!
View your pet's data on your phone anytime, anywhere via the Sure Petcare or Animo® App.
Receive notifications of any significant changes in behavior.
Take control of your pet's care remotely, either by updating device settings via your phone or by granting app access to friends, family and pet sitters.
Our Top Selling Products:
SureFeed® Microchip Pet Feeder Connect
Great for cats or small dogs
Track when, how much, and how often your pet eats
Microchip-activated access stops other pets from stealing food – great for prescription diets!
Keeps food fresher, longer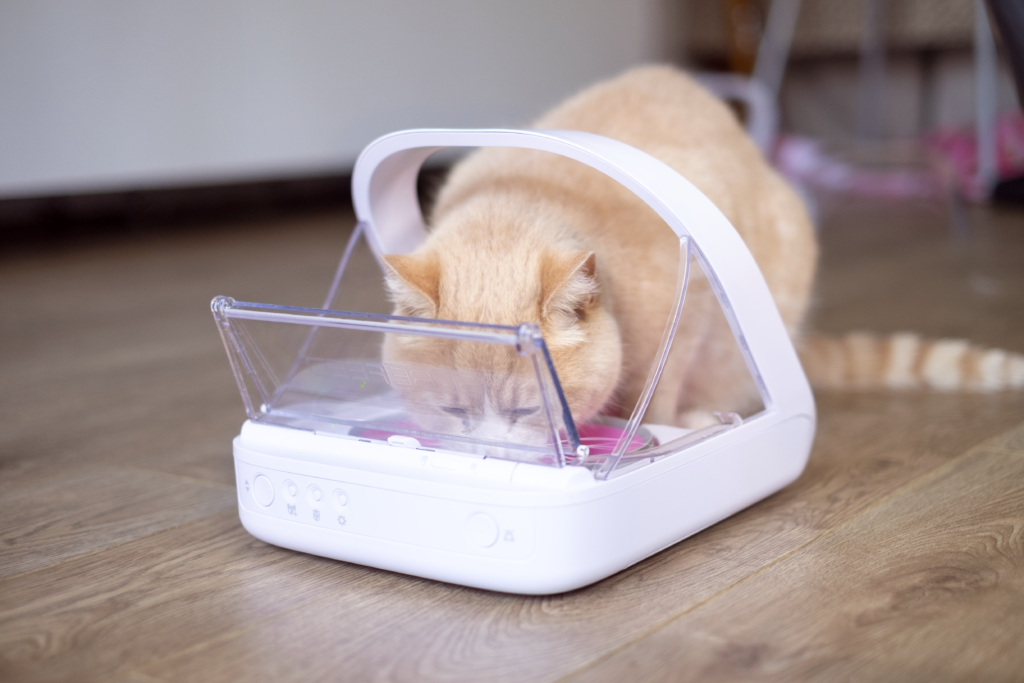 Animo® Dog Behavior & Activity Tracker
Set daily activity or calorie burn goals
Receive alerts of significant changes in behavior
Monitor changes in sleep quality
Get daily, weekly, and monthly insights from the Sure Petcare-Animo® App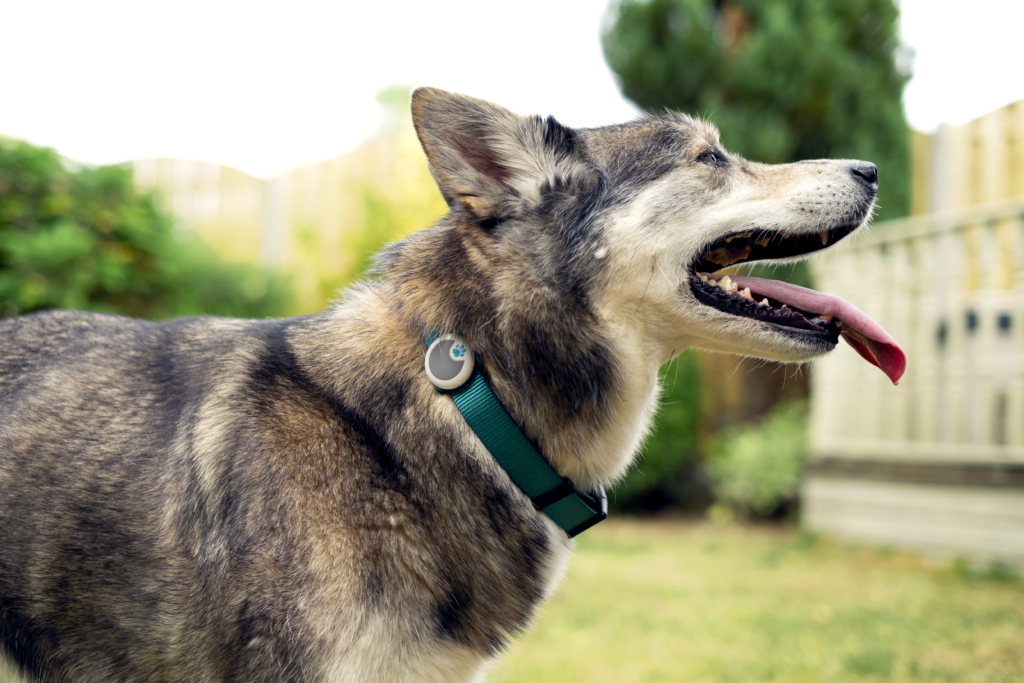 SureFlap® Microchip Pet Door
Great for cats and small dogs
Receive notifications when your pet enters or leaves the house
Prevent intruder animals from entering
Remotely lock and unlock
Set a curfew via the Sure PetcareApp