KoolSkinz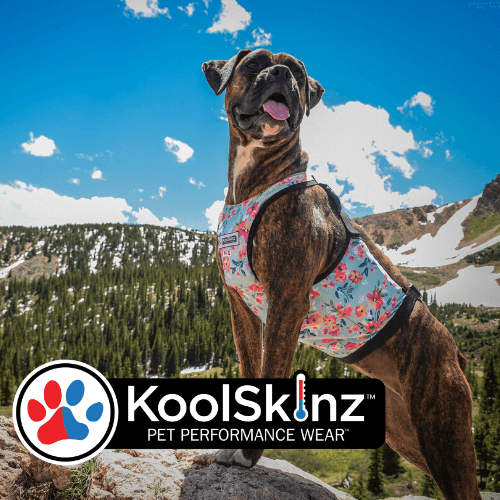 What is KoolSkins?
KoolSkinz makes pet performance wear. Our flagship product, the patented KoolSkinz Pet Vest, will keep your dog cool for up to two hours in 90-degree weather.
What is the offer?
As a Fear Free Happy Homes member, get 10% off the KoolSkinz Pet Vest plus free shipping.
How do I redeem the perk?
During checkout on KoolSkinz.net, enter the below promo code.
More about KoolSkinz
Dogs can't sweat, and as a result, they suffer when it gets hot. We make pet performance wear to help your dog stay comfortable and safe while enjoying the activities they love. Our uniquely designed, patented KoolSkinz Pet Vest has three strategically placed pockets⁠—one on the chest and two on each side of the dog's torso⁠—for our proprietary cooling packs, which pull heat away from your dog's body and deflect heat from the ground below. The cooling packs are rechargeable and work to keep your dog cool for up to two hours in 90-degree weather. Our vests are made with the same formfitting and durable materials that professional athletes wear in their uniforms. Our proprietary cooling agent is non-toxic and safe for the environment and your pet. Our cooling packs double as a warming agent in colder weather and can help your dog stay cozy against the chill. Our products are made in the USA.