EZYDOG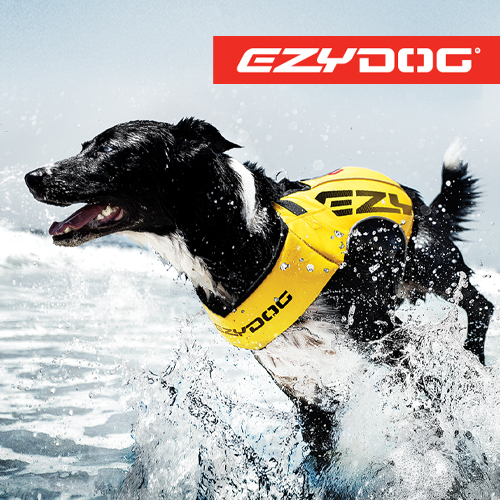 About
EzyDog makes a line of active dog gear that encompasses the rugged outdoor lifestyle dogs love, along with the comfort and style pet owners prefer, to help both owners and pets get more out of the great outdoors.
Discount
As a Fear Free Happy Homes member, get 25% off all EzyDog products.
Fear Free Connection
EzyDog products are designed to enable dogs to join in their humans' adventures with the goal of enriching the incredible inter-species relationship they share. From providing basic essentials for everyday walks to more specific activities, such as hiking or travel, EzyDog develops solutions that exceed industry standards. Their products offer a wealth of features to make life with dogs easier while incorporating high-end sports technology and proprietary materials to ensure safety and comfort with no compromise to style.
Because there are many varieties of dog breeds and behaviors, EzyDog provides an extensive range of gear to accommodate every lifestyle. Their highly acclaimed harnesses and innovative leash systems pay special attention to dogs that pull or are in training while their award-winning life jackets and backpacks allow dogs to push beyond the limits and do more with their humans. Have fun, play safe, and live a healthy lifestyle with your canine. NOW GO AND PLAY!TM