BARK Bright Dental Kit
BARK Bright Dental Kit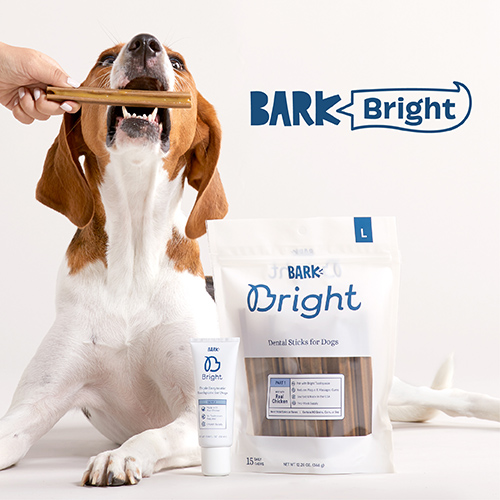 About
What is the BARK Bright Dental Kit?
From the makers of BarkBox, BARK Bright is an innovative monthly dental kit that uniquely combines 3-enzyme toothpaste with tasty dental chews. Customers notice fresher breath in 1-2 weeks!
Discount
On September 10, 2021, ONLY, get a FREE extra month of BARK Bright Dental Kit at the end of a multi-month subscription.
Redeem
This deal is over. Check back the first Friday in October for our next deal.
Fear Free Connection
More About the Bright Dental Kit
Dogs never run from our dental kit — now cleaning their teeth is fun!
Flavored with tasty real chicken
Lets dogs do what they love most: chomp, chomp, chomp
A great way to bond!
So tasty and fun, your dog will ask for Bright daily!
Sizes for every dog — small, medium and large
Crafted in the USA with the world's finest ingredients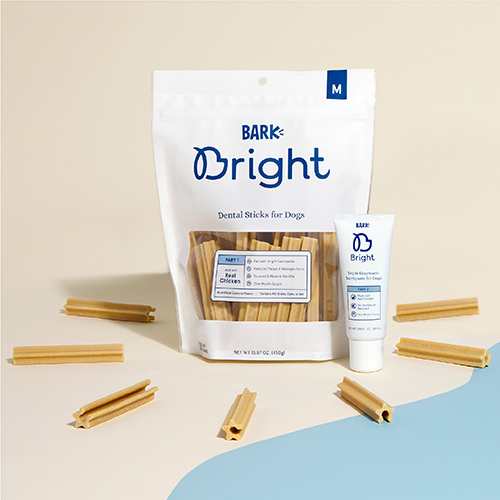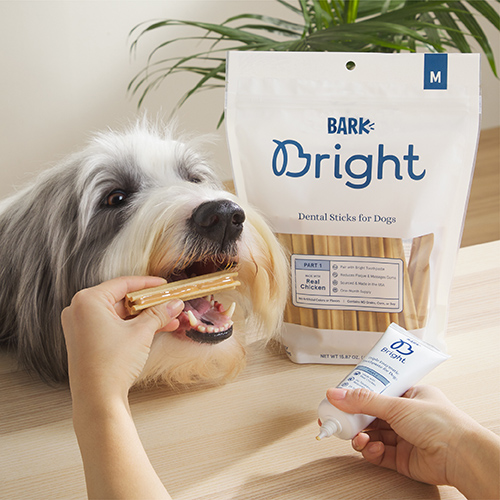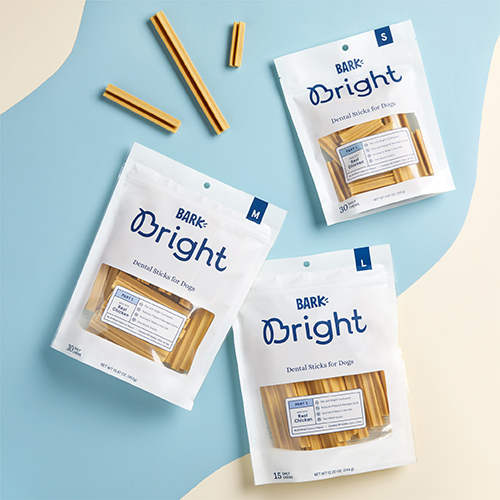 Step One and Done.
Dental care for dogs has never been easier. Just squeeze the triple enzyme-toothpaste onto the dental chew groove, then let your dog do the work.
Three Powerful Enzymes.
Bright's dental kit has the only dog toothpaste on the market with 3 live and active enzymes. Combined with the abrasion of the dental chew, the enzyme activity creates an easy yet effective way to clean teeth. Plus, the enzymes keep cleaning your dog's teeth long after they've finished chewing.
Customers Notice Real Results.
Bright users smell a difference in their dog's breath after only 1-2 weeks. They also usually notice cleaner, healthier looking teeth in as little as 3-4 weeks of use. But the longer you use Bright, the more results you'll see.